Posts Tagged 'Surf'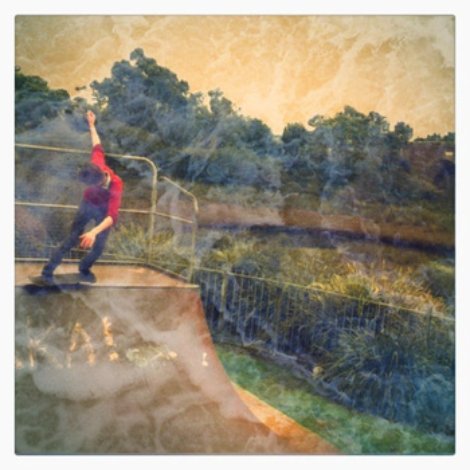 Sures were guaranteed a write up, mostly because Matt Hogan sings in a little band called Sleepyhands (and he's a swell dude) but also because this track Poseidon draws a straight line from the Beachboys to the present via The Explorer's Club. Big ol' harmonies deepen up the effect heavy guitar line, which itself cuts free at the tail end of the track. Good things with a promise of better things from Sydney's Sures.
Sures – 'Poseidon' [FREE MP3]
Audio clip: Adobe Flash Player (version 9 or above) is required to play this audio clip. Download the latest version here. You also need to have JavaScript enabled in your browser.
Here's a little lo-fi surf pop from Oregon Bike Trails, the project of Santa Monica's Zach Yudin. The production is inch perfect capturing the 60s beach vibe that Wavves have made popular over the past year or so. They pull it off better than the majority of the competition. It is however, impossible to write 60s throwback tracks without coming off as, at best, a little contrived, so you'll have torohypnol your inner cynic before hitting play. Just enjoy it as pure aesthetic.
There are a few tracks available on their bandcamp but it's 'Swimsuit' that's been lodged deep within the vaulted halls of my brain. That's probably false from both an architectural and anatomical standpoint but I'm going to stick with it. You can stream and [legally] download Swimsuit below.
Oregon Bike Trails –
Audio clip: Adobe Flash Player (version 9 or above) is required to play this audio clip. Download the latest version here. You also need to have JavaScript enabled in your browser.

Summer anthems in the mid-winter, that's appears to be the way of things. Los Angeles band The Smiles released their debut EP Hermosa in May this year (yep, I know that's not American winter but I'm wearing thermals right now. Don't argue with me.) and it's a pretty solid six tracks of surf pop. I can't stop listening to Cala Cola which is the best of the six. It's available as a free download from The Smiles' bandcamp. If you're not ready to take a risk on this free download then you can stream Cala Cola below.
The Smiles – Cala Cola
Audio clip: Adobe Flash Player (version 9 or above) is required to play this audio clip. Download the latest version here. You also need to have JavaScript enabled in your browser.
Hotspa are probably going to be a big deal. Remember that time I told you Jinja Safari were going to be big and now they're bigger than U2? ACT LIKE YOU KNOW IT! It'll happen again. I'm making this call on the back of a single song with a film clip. It's a nice film clip though. It's a compilation of clips of people that (I assume) are the band's family and friends doing all sorts of Aussie, summery things. The song rules though. Here is that song.
Hotspa – Kiola Beach
Audio clip: Adobe Flash Player (version 9 or above) is required to play this audio clip. Download the latest version here. You also need to have JavaScript enabled in your browser.
It's available as a free download from Triple J Unearthed. Thanks Triple J, you are a swell guy.