Best Aus 2011
You'll note that there are no real surprises among the releases that I've selected for this years Best of Australian list. That makes sense though doesn't it? If I really dig an album I obviously would have mentioned it earlier in the year once or twice (or eleven times in Valar's case), though Royal Headache are the exception to the rule as if I'd posted just one of their songs your asthma would have flared up again and I'd be accountable for both your declining health and your medical bills, and I don't need that on my conscience or my bank statement coming into the new year. There's a few releases that were on the cusp of this list but in keeping it snappy I obviously had to leave out some pretty fantastic music. Oliver Tank's Dreams EP is one that I really wish I could've fit into the five but it's just a factual fact that six doesn't fit into five. Also Dick Diver were hard done by not to have New Start Again in the list, which will no doubt see them gutted when word gets back to them this week. In my first year working for the man I've missed a whole swathe of Australian releases so no doubt there'll be some word on what should have been in this list. TELL ME WHY I'M WRONG.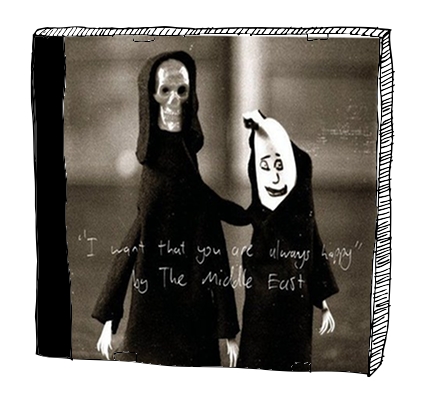 1. The Middle East
I Want That You Are Always Happy
Unearthed | Myspace | Facebook | Website

'Months'
Audio clip: Adobe Flash Player (version 9 or above) is required to play this audio clip. Download the latest version here. You also need to have JavaScript enabled in your browser.
If you'll recall (you probably won't as we're not friends) I made the early claim that The Middle East's second full length I Want That You Are Always Happy was the best record of the year. I made that claim having heard just the one track from the album and retrospectively I realise that I've made a mistake. It wasn't the best album of the year, it was the single greatest album of all time (Disclaimer: this is hyperbole). Despite being stylistically all over the shop, every single track on the record was dynamite. This would be no mean feat were it simply a ten track record but this thing is fourteen tracks deep and not once did they drop the ball. Whether it's the funeral dirge that is 'Black Death 1349′, the hook laden 'Hunger Song' or the nine minute acoustic ballad 'Deep Water', one can hear a strength in songwriting that transcends genre or mood. This is beginning to sound to much like an album review though, so to redirect things to myself once more, I'll make clear that this would have been the album of the year above all internationals if I hadn't separated these lists so exclusively.
'Lion's Heart'
Audio clip: Adobe Flash Player (version 9 or above) is required to play this audio clip. Download the latest version here. You also need to have JavaScript enabled in your browser.
Coming in at number two on the domestic charts (though like The middle East it would have cracked into the international top ten) is Oscar + Martin's For You. The album is a mixture of hip-hop influenced beats, very simple harmonies and a little glitch. While these ingredients may not constitute a club thumper, the end result is a danceable brew. The two piece don't demonstrate their smarts through brilliant word play (it can be a little trite lyrically) but show a conceptual ingenuity rarely seen in our domestic scene. These songs are structurally bizarre and unexpected noises clip in and out at just the right moments. It's a melodic, beat driven, gentle, straight-down-the-line genius record. Buy this. The live show has more low end (which apparently means bass or something) and showcases more of their hip-hop roots though this is tactically counterweighted by falsetto.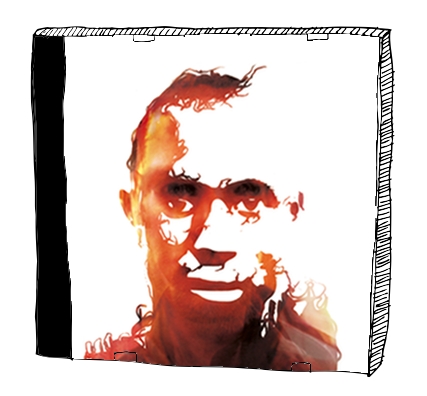 3. Valar
The Belly Of The Whale EP
Bandcamp| Unearthed | Myspace | Facebook

'Uptight'
Audio clip: Adobe Flash Player (version 9 or above) is required to play this audio clip. Download the latest version here. You also need to have JavaScript enabled in your browser.
If this EP was even half as strong as the band's live show we'd have an all-time classic on our hands, yet here it sits in number three. That could mean any number of things. I might not have an elementary understanding of the numeric system or perhaps I've misunderstood the idea behind 'the best of 2011′. NAY! I jest. All I'm trying to say is that the new Valar, featuring the delightful Pete on bass (Of Peter Comes From Neverland) is a sight to behold and behear onstage. I don't think the EP fully conveys what they're about at this current moment in their career but it does give us a glimpse of what they're capable of. There's a strong cohesiveness between the tracks but there's also a fantastic variety to the five. Bree of the Middle East features on 'Dragon of Doubt' and 'Hocus Pocus', both of which are melancholic to the point of despair, though the latter concludes with group vocals that seem to emanate hope. There are hints of the jazz explosion that has since entered their performances in tracks like Uptight and East of Here but despite all it's charm, this won't be the album that sees Valar break. Keep your eyes peeled for the next release, they'll probably be looking at the incomparable prestige that comes with a Sound Doctrine #1. Fingers crossed for a full-length.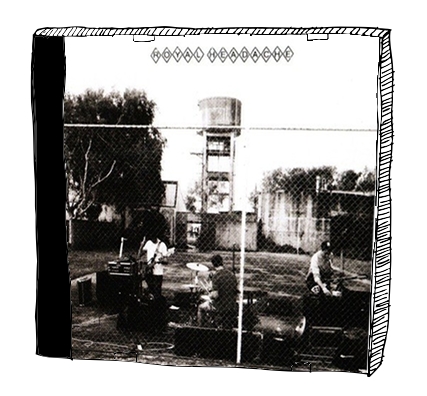 4. Royal Headache
Royal Headache
'Down The Way'
Audio clip: Adobe Flash Player (version 9 or above) is required to play this audio clip. Download the latest version here. You also need to have JavaScript enabled in your browser.
This album was the source of so much contention in 2011. Despite it being no more than a three sentence review, the Pitchfork writeup that they received in 2009 has somehow become the most discussed feature of Royal Headache's musical journey so far. It received a fairly negative review on Mess+Noise, which in turn prompted this fairly hilarious deconstruction of the review before topping the M+N reader polls. On top of this, the band shirked the usual Triple J Unearthed route which has found them very, very rarely played on Triple J, despite individual presenters championing the album online. The ten tracks barely total a half hour, each being punchy, short, sharp and extremely lo-fi. You'll find yourself humming the tunes long after hearing the record because in spite of all it's grit and fuzz, the album is inescapably catchy. I walked into JB Warringah Mall to purchase this record (in my defence, it wasn't in stock at any independent retailers) and some rock and roll officianado saw me pick up the one copy of the CD in stock, and remarked "It's way better on vinyl". Thanks guy.
Bandcamp| Unearthed | Facebook

'Doubtface'
Audio clip: Adobe Flash Player (version 9 or above) is required to play this audio clip. Download the latest version here. You also need to have JavaScript enabled in your browser.
Tim Fitz oozes more ideas than his tracks are capable of containing. On the back of his Infinite Space EP (also released this year) came the Beforetime EP, bursting with technical experimentation, abberant beats and lucious piano lines. It was genuinely hard to pick a song that represented this body of music as a whole because the entire package is just so mixed and quaint. There's 'The Line', wherein Fitz fuses elements of Two Door Cinema Club, early 80s funk and the Proppelerheads into one bizarre and fantastic three minute stretch. 'Hold Back a Second' is perfectly natural lounge groove and the rest I won't hazard an attempt to classify. Atop these tracks are signature Fitz piano lines, whilst all other instruments are played by Dr Fitz, who recently completed his pHd in being a top bloke. And you know, the free download didn't hurt either.