Archive for May, 2012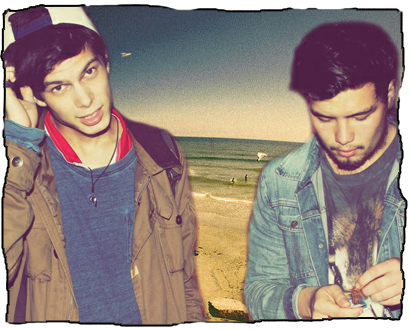 Checking back in with our favourite surf-pop-no-more two-piece Sures, proved more rewarding than anticipated this morning. I apologise if that sentence was as tough to read as it was to write but hopefully message conveyed, yes? The 'we all knew it was coming but didn't say it' news that they'd signed with Ivy League Records was made public and not so coincidentally they relaunched their reverb-heavy four tracker with a bonus fifth track. I've hoped in my heart of hearts that Sures weren't a one trick Pony and this new tune 'Stars' is making me think they certainly won't be. It's faster, tighter and more directed than their other sun drenched wanderings. It's still reverb heavy and rife with two part harmony so OG fans will get what they crave while those looking for growth will surely hear it. They've made it the opening track of their EP which is now looking like a pretty strong release on the back of this late inclusion and that Poseidon track. Without further adieu, here is 'Stars', the song that's given me new confidence in Sydney's Sures.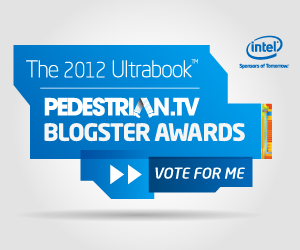 Disclaimer, the title of this post is misleading, it's mostly just you helping me. I am in the running to win an xbox, which is mostly just a laptop, but I'll also mostly just use it for gaming, ergo xbox. Additionally, winning this will look pseudo-successful on my CV and I will be able to get all sorts of future-jobs doing future-tasks. Even if I don't get the highest number of votes, it's not entirely adjudged on that so game on people, game on. If you feel like you've got love in your heart for Sound Doctrine or you're just overflowing with goodwill, follow this link and click 'like', otherwise feel free to refer to previous posts for the soundtrack to your continued disrespect. Thank you kindly, especially if you've already voted. I promise this is the last you'll hear of it.
– Tommy
The Welcome Wagon have always been the nicotine gum to my Sufjan craving, keeping me suitably satisfied from one Sufjan release to the next. Sufjan's fingerprints are all over most WW tracks though they look like his pre-evolution fingerprints, those of a Sufjan still interested in folk. That said, Sufjan produced and played, you know, all the instruments etc on the last Welcome Wagon record but on Precious Remedies Against Satan's Devices, their second full-length, we see Sufjan deeper in the shadows on banjo, piano and in the (yesssssss) choir. Welcome Wagon's standing lineup consists of Reverend Thomas Vito Aiuto and his wife Monique. While their probably won't be any White Stripes antics there's a genuine output that I like to think is a product of an obviously gentle connection between husband and wife. Look at me getting all soppy over this. Shucks. Listen to this, then apply your ears to But For You Who Fear My Name, still my favourite of their songs in anticipation of the next release.
The Middle East fanboy rears his head once more, this time having heard and swooned over this pair of tracks from The Middle East's Mark Myers, who performs under the moniker of The Starry Field. I say "now" but if I remember correctly, The Starry Field supported a Middle East show I saw at the Spectrum and that must have been at least 5 years ago. So then it seems, perhaps, maybe, The Starry Field is no new thing. Of the solo projects that each former TME band member has to their name, this may be the one I've best connected with. Here's a brief overview of what the others have been up to:
● BREE has released just the one single so far, the haunting yet beautiful Winter and is now a part of Matt Corby's ensemble.
● ROHIN is in the process of recording that jaunty disconnected acoustic fare he's been dishing out (rough yet promising). He's also contributed a single called 'All My Friends At A Petrol Stop' to Why Don't You Believe Me's BANANAS
● JORDAN has been touring Europe in support of Holly Throsby but is back in the country. Here's a taste of what isn't yet on record.
● JOSEPH has released a Kurt Vilesque EP with his band Joseph Liddy and the Skeleton Horse, purchasble via itunes. Maybe slightly heavier than Kurt Vile, but in the same vein.
● JACK has worked under the name Skeleton Jack but everything that was once available seems to have drifted into the ether. Here's a solo track he recorded live at one of The Gate's living room shows about two months ago.
● JAVED is playing drums in Holland who have an EP out which you can listen to here. Before that, though I think they're now inactive (?) he sang in Sydney band Huntings have a pair of tracks available for your downloading pleasure on their Unearthed page. He's also playing bass in Bexley de Lion who have a new EP out next month
That's all I know for now but feel free to point me to anything that I've overlooked. The songs at hand, these are of the hardworking Mike Myers, a man who, since the parting of The Middle East, has spent less time on stage and more in studio. He's been behind the production for artists such as Tin Sparrow, Emma Louise, The Medics, Courtney Young, Founds and Faith Lee. It's not a list to be scoffed at with some few of those budding and blooming even as we consider the musical labours of Mr Myers himself but he's always seemed fairly content to stay out of the spotlight like all true former Middle Easterners. PR was never their strongest suit as they annoyingly talked down their music in the rare interviews they took but it's hard to keep songs this emotive from seeing the light, even if they've taken five years to surface properly. Boy I sure had a task ahead of me figuring out what ol' order we'd listent to these but I'm going for the safer option first with the more bizarre 'Man From The Future' bringing it home. I can't get enough of that quavering, fragile voice, and that's before it drags me back into sweet memories of the golden Middle East.
The Starry Field – 'If All Your Troubles Were A Sea' [DOWNLOAD]
Audio clip: Adobe Flash Player (version 9 or above) is required to play this audio clip. Download the latest version here. You also need to have JavaScript enabled in your browser.
The Starry Field – 'Man From The Future' [DOWNLOAD]
Audio clip: Adobe Flash Player (version 9 or above) is required to play this audio clip. Download the latest version here. You also need to have JavaScript enabled in your browser.
Here's a track that Mark contributed to an EP called Dragging Pianos which came come couple with a children's book a few years back but I believe is now out of print. Also, if anyone has a line on the record by Starry Field, we need to talk.
Dragging Pianos – Peel The Carrots
Audio clip: Adobe Flash Player (version 9 or above) is required to play this audio clip. Download the latest version here. You also need to have JavaScript enabled in your browser.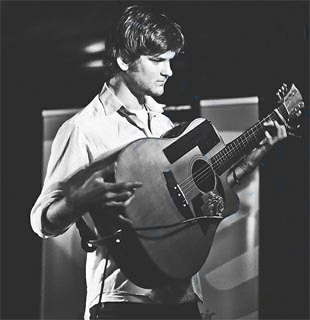 I've made genuine attempts to do the legwork on this post so that it didn't just look like I knew nothing about the artist and blindly posted on the back of a song that 'sounds nice', but it's come to this. I'm blindly posting about an artist because the song sounds nice. He seems to have a few albums to his name yet somehow I can only stream one, single track online. What's that about? Come on Champers, I want to try before I buy. I don't even know where he's from. Townsville maybe? The following is an excerpt from his bio,
"Having released two celebrated EPs, received glowing reviews, gained admiring fans, played just about every festival under the Australian sun and built a firm reputation as one of the most exiting young performers in the country."
DANIEL! Let me celebrate your EPs! Has noone shown you bandcamp yet? Is soundcloud unavailable in your region? The future is here and its name is spotify. Just give me aaaaaaany one way to hear a few songs online and I'll know if I want to buy your album. This might be a new song, it might not, it doesn't really matter. It could be the product of 2006. What I mean to say is, it's an acoustic track with a little string and a little build so it's not going to be the catalyst that gives birth to the next genre hybrid. This isn't to say that your ears don't bear witness to excellent songwriting and some glorious fingerpicking though. The man knows his way around an acoustic guitar better than… well, he just knows his way around an acoustic guitar. When writing up this sort of track I often find that I try to distance myself from the artist as if I'm somehow better than a simple folk staple. I like acoustic folk, it's a reality. Maybe sometime soon we'll hear some more Champagne recordings digitally.
To make up for the disinteresting text in this article I have added an extra dose of lightning to the above image. It was a choice between lightning or lazer eyes but lazer eyes wouldn't look realistic.
Daniel Champagne – Secrets in the Dark [FREE DOWNLOAD]
Audio clip: Adobe Flash Player (version 9 or above) is required to play this audio clip. Download the latest version here. You also need to have JavaScript enabled in your browser.
I went this entire post without saying something about his name but seriously, IT'S DANIEL CHAMPAGNE.