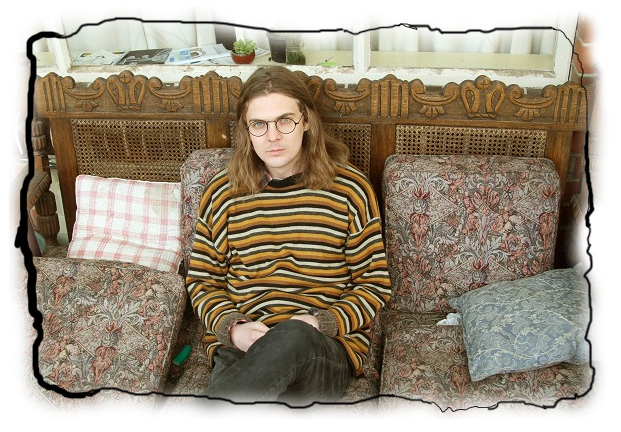 The last two weeks have been something of a rage induced flurry in the sound doctor clinic. The three or four of us have been pacing up and down the corridors, muttering as our breath mists in front of us, occasionally even slamming our fists down on a desk. I guess we are just angry because it's winter, and we don't have a heater. That's life on the frontier for you. When I was a kid we didn't even have houses, we had to shack up under a mound of dead possums because that was all we could afford. Time passes but nothing seems to change right? Meanwhile, Jeff from accounts hasn't sent a payment through to any of the writers in over nine months. There's mutiny afoot.
Then, from nowhere, like the warm breath of summer that feels as though it will never come, Bored Nothing's new track 'Ice Cream Dream' shimmered over the horizon and into our open but still fairly cold arms. Steadily chugging rhythm guitar underpins the downcast vocals, a sharp guitar line cuts through the squall. If Fergus Miller's eponymous debut record as Bored Nothing set him up as the prince of shimmering-downcast-lo-shoe-fi-gaze-guitar pop, it looks like his second record Some Songs, due October 22nd on Spunk will make him the genre's King. I suspect that this cut might be something of sweet intermission among a topically heavier collection of tracks. I spent a minute digging for the connecting thread of the songs underlying metaphor but I'm not so sure there is one. "Everything's exactly how it seems". Ice cream dreams.
And, look, if you're not convinced yet, Ferg has followed it straight up with a tidy cover of Mac Demarco's excellent 'My Kind of Woman' but before I got a chance to show you, that scumbag Miller pulled it down again. You'll have to content yourself with this older, balder, fatter cover of FKA Twigs' Water Me.
Read: Australian Artists Pick Their Favourite Australian Songs of 2013 feat Bored Nothing