We've got ourselves a real premiere here fellas, something never before heard by the common man. Before we get into it though, I had to guarantee 250 thou page views to get this exclusive so I'm going to need all five of you to share this round about 50 thousand times each. Cheers.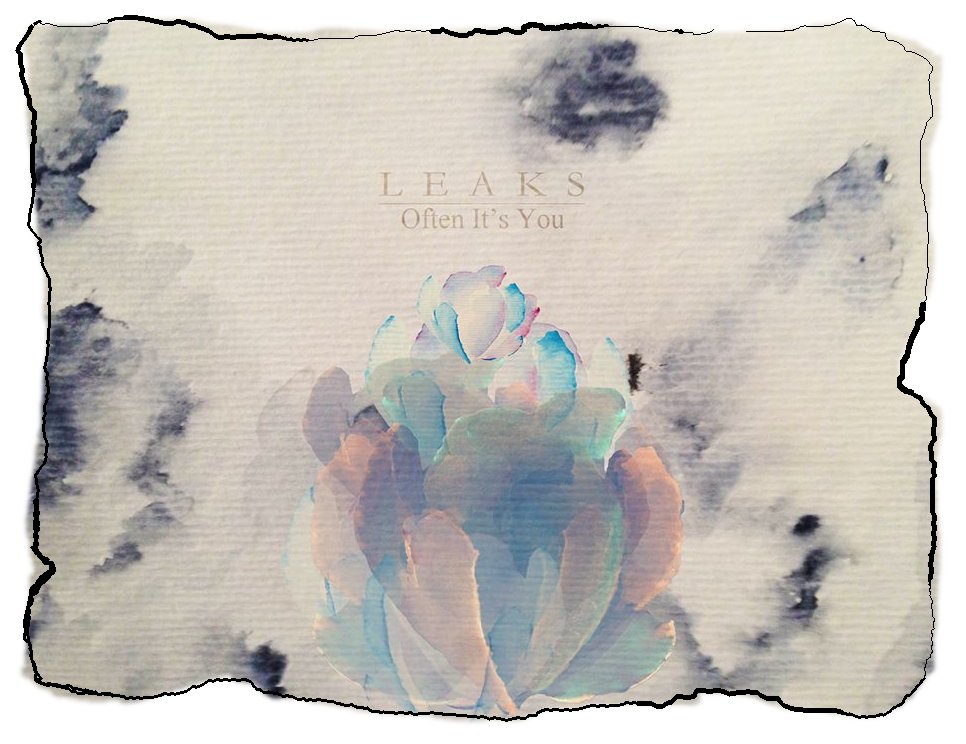 Leaks has been at this nigh on a year now and his past excursions into beat making have borne good fruit. The most recent of these was 'I'm Glad You're Still Here' wherein man of the minute Thomas Guide demonstrated his knack for generating beautifully aesthetic soundbeds. The beat clung to pitch shifted vocals like a teething child, but not a regular child, like a super developed teething child. Like a twenty two year old man, still teething. Like a full grown twenty two year old adult teething away like the womb wasn't actually that far back. A fully developed beat hanging tight to that vocal but without any really strong topline. I know, agreed, a successful beat maker need not always concern him/herself with topline but so many of these producer(/vocalist) types have loftier goals than limited production and so too does Leaks, it seems. So sayeth this new song, anyway. The last was a warning shot to say "friends, I can string some sounds together very nicely indeed, maintain a safe distance and I'll do you no harm'. This new one though, this is big business.
It's called 'Often It's You' and it sees the Leaks brand skyrocket in value with the addition of an unmolested vocal line delivered by, well, Leaks. Or Thomas, or whatever. It's a rainy day anthem that doesn't wallow too deeply in pessimism but holds to an ambivalent 'sometimes' sentiment. Beats are as they've been in the past (ie pretty swell) and the production is out of sight. It's the same restraint that will stop this tearing up hype machine that's also the most credible feature of the song. It all sees Thomas Guida move from super-bantam to featherweight and it's now staring the Mundine's of the music world straight in the teeth. With shifting weight classes come greater expectations but I'm confident he'll deliver.
His second EP will be out through Zero Through Nine. Eventually. Just another coup for Melbourne, isn't it. Keep yourself well oiled, there's good things ahead from/for Leaks, mark my words.