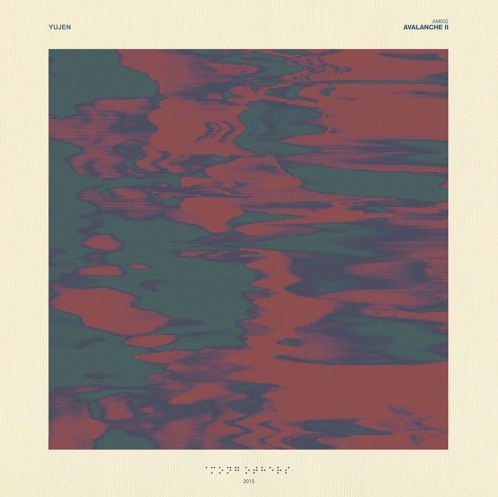 Pleased to be able to make your Monday morning with a binary offering from Yujen. The three piece have been chipping away down in Melbourne a couple years now and during that time they've produced for other acts (see the first track on TEEF's Imperium In Imperio compilation) and made waves under their own moniker, dropping an EP through Detail Co. that even features the crooning vocals of label co-founder Chet 'Big Business' Faker. The track that announced Yujen [to me] those few years ago was called Heirloom and is still a staple of my playlisting behaviours.
That old EP though, that's the past, fit only for your sound bin (maybe keep a copy though, it's actually quite good) because I've got the future for you right here and its manner of release is near as interesting as the music. Two songs at once might as well be cyanide pill in this world of cut throat soundcloud domination but that's the sort of artist we're dealing with here. Yujen are dropping these things into your earbits and flipping death the bird as they dive deep into the industry abyss, ignore all depth warnings and 'no cannonball' signage. Among Others is the official name of the release and it's open ended in that this two-tracker might be the only release under that name but then it's equally likely that Yujen will release more 'Others' throughout the year. Fingers crossed for the latter.
I'm not bold enough to these a departure from the groundwork set down through the EP but it's a strong development. I'm not sure which of the three members of Yujen is singing on 'Sanctuary' but the vocals are far higher in the mix than they've ever been on a Yujen track and 'Avalanche II' is eight and a half minutes long, eclipsing any other song they've released so far, at least in duration. The tracks are immaculately produced, intricate, nuanced and warm on the ear. I hope this isn't the latest incarnation of Among Others and that Yujen spend this year developing Other upon Other but regardless, if this is where the release ends then I'll still declare it a success.