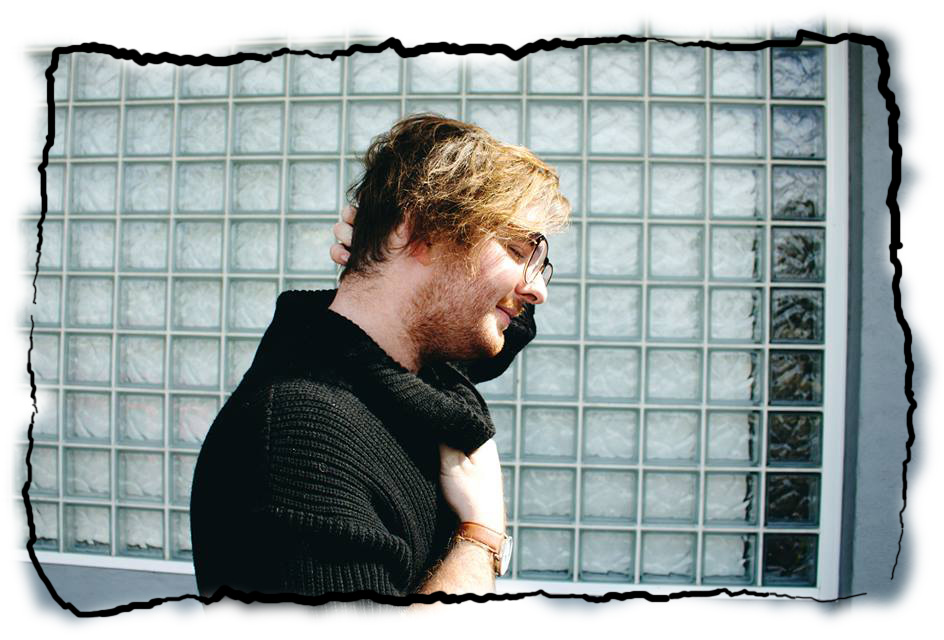 Driven by that slow, comfortable bass line, 'Plaza' is one of the more unassuming songs to come across my desk/dropbox this year. It's a conceptual package buried within the simplicity of Lee's voice and his simple, elegant production. "HOLD ON THERE TOMMY. Who is Lee and how bout you start at the beginning for once?" That's a fair criticism, I'll take that. I've not gone about this well.
That Lee I mentioned is actually Lee Hannah whose earlier project The Townhouses you may recall, one of the formative signings to the now defunct Sydney label Yes Please. With the Townhouses laid to rest, Hannah founded a label called Healthy Tapes which continues to produce immaculate cassettes containing rereleases and brand new records both. Earlier this year he assumed his third and ultimate form, that of Sessility. Under that guise, he released a collaborative split releases with the inimitable Yeo including what might be my all time favourite take of Bieber's 'What Do You Mean?' (maybe even including the 80s edit. I KNOW.) So that's Lee Hannah, that's Sessility, that's what you need to know and now you're fulling equipped to receive these noises in your ears.
Today Sessility releases 'Plaza', the first single from his forthcoming EP that will feature further collaborations with Yeo and Kira Puru. Lovely piano lines and that aforementioned bass line couple with Lee's leisurely voice and suddenly it's 1am and I'm in a sparsely populated Tokyo lounge bar. It's as smooth as a lake but melancholy in its minor-key, relational sadness. "Well I've been feeling down and I've been selfish"
Self-loathing surely must be the hardest sort of sadness to cope with right? Where does one go when they're disappointed by their own self. If you live in Melbourne then probably Revolver at 3am. Yeesh. At least then you'll be disappointed by some other people at the same time. Nonetheless, there's a real self-battling sadness here that speaks of the emotional labour that we give to our loved ones. Hear the song, buy the shirt, purchase the ticket to see Sessility at Margaret Court and give yourself a pat on the back. You're alright.