It's been last month for electronic music out here in the Antipodes. To recap-
• LUCIANBLOMKAMP dropped a true art and then backed it up with a video.
• Young Franco released a two track EP
• Ribongia's 'Slave Trade'
• Andrei Eremin teamed up with Fractures for co-single 'Ghosts'
• That Ryn Weaver track prod. Cashmere Cat, Charli XCX etc. Not really [at all] Australian but holy moley, so good.
• Tim Shiel returned to the game with a new EP
• The Kite String Tangle followed Given The Chance w/ Arcadia which is, IMO, better.
• The first Ara Koufax single dropped and was hailed by the whole internet as the best single on the internet (Nielsen Ratings, July)
• Oscar Key Sung remixed Oscar Key Sung turning Holograms into Hollow Grams
• THAT LOWER SPECTRUM TRACK.
• Fortunes finally released a second song.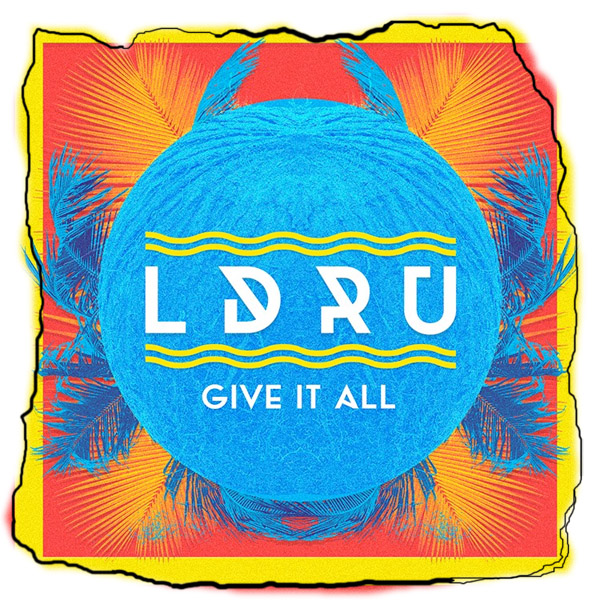 See what I mean? So many #Things happened. Meanwhile on commercial radio, Run To Paradise got played 43 times (actual truth) so they definitely still do support Australian music and that's before we even consider the 62 spins for Silverchair's Straight Lines. The industry is saved! Back to beat world again though because there's a new one out today that I'd like to apply to our collective ears like a t[r]opical cream
You're already familiar with L D R U because he's had a fair bit of remix action out through Future Classic as well as plenty of Triple J support for his flumetown banger 'The Tropics' but this one is a different beast entirely. Give It All spends its first minute and fifteen seconds building sitars on hand drums and signposting a drop that ultimately [thanks be] never comes. Instead it flips into a Caribbean banger replete with panflutes and a ragga vocal part that surely, surely couldn't be sample. It just couldn't, right? That patois energy rides the beat far too perfectly for it to be a sample though the alternative is that L D R U has allowed the sample to be the beating heart of the track and restrainedly and articulately wrapped the instrumental elements around it. But again, I really don't think it's a sample.