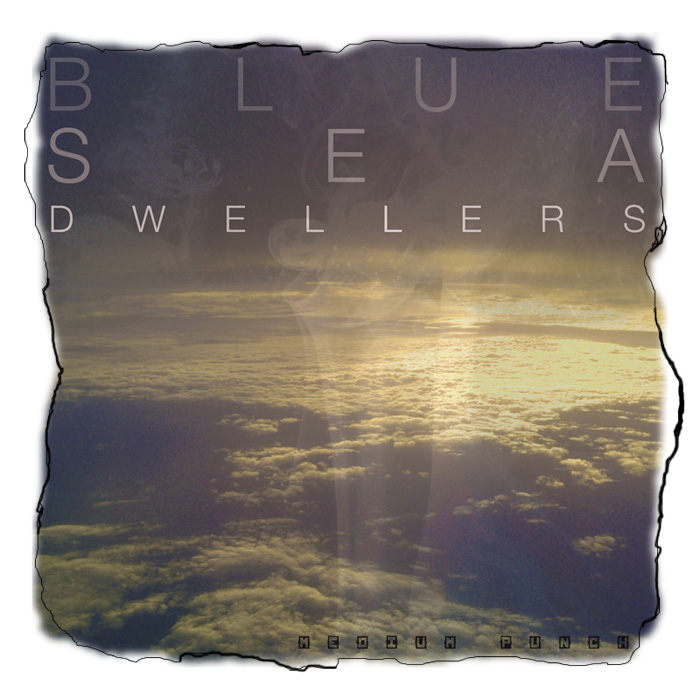 When I wrote about the last Medium Punch x Matt On The Moon single I mentioned that the both of these artists were largely unknown. The first song piqued my curiosity with its intricate percussive loops and a buttery smooth voice. I was a little baffled by the way the track seemed to be two separate ideas smooshed into one, divided cleanly in half and then merged together at the end. Now, having heard the second single it's fairly clear that this is the modus operandi for these collaborators and I suspect they won't be all that unrecognised for much longer.
The new single is called Blue Sea Dwellers and it's another schizophrenic track that spends its first half in the same territory as Jesse Davidson's recent Ocean EP but the second half is, as last time, a whole nother place altogether. I think it's more fun if I don't tell exactly what happens and when but it terms of technical delivery and cohesion this song deserves high praise. The muted trumpet line that closes the song is a perfect production choice. It'd be easy to heap praise on Matt On The Moon for the vocal sections but this the beat end and sample choices are right on too. Shoutouts to 2:45 for the cut of that pedestrian crossing sound.
I wasn't completely sold on the back of 'Time Lord' but I'm all in now.