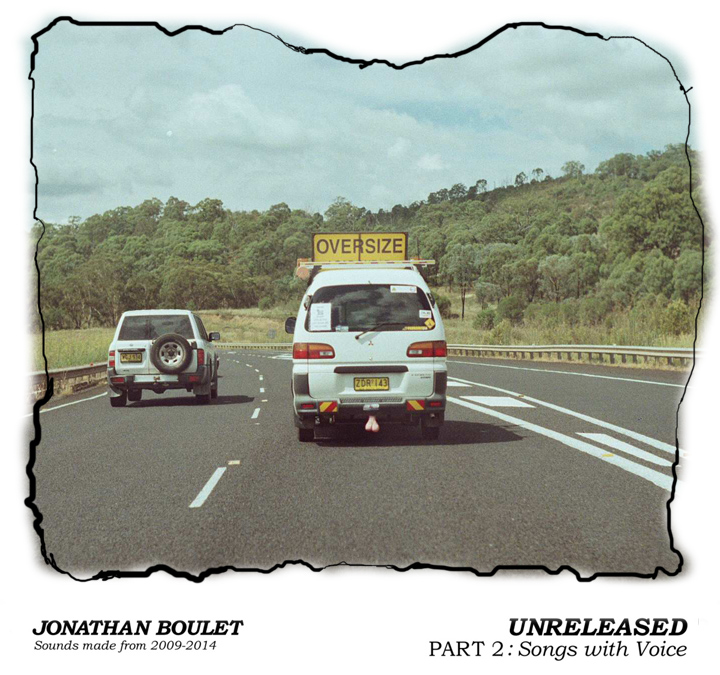 You wanna know why you can't have nice things? You don't value them. Me and your mother, we work really hard to put food on the table and give you the best of the best. How do you repay us? You leave your shit everywhere, you lost your watch, you literally made us spend $100 last week on superfoods that were basically not even food, let along super.
What, you want another example? Well, how about that Jonathan Boulet guy? You know the one, he produced a slew of the killer records that came out of Sydney about two years ago, played drums in Parades and off kilter hardcore fetishists Oberon, oh yeah he also made a couple of pretty coherent pop based solo records, the second of which had some growl to it. Then one day he played a stomper of a show at GoodGod, went straight to the airport and got on a plane to Berlin.
What we're saying is, his departure is all your fault. You didn't listen, you didn't care and you never once told him how much he meant for you. This is why you can't have nice things.
You know, old mate Boulet still believes in you though, he gave you all of his old stuff to play with- that's 46 unreleased tracks! Sure it's second hand and some of it's ill fitting, but it's still nice and the quality lasts through more than a few wears. You'll grow into his undies (it's not gross we washed em).
The two records are astonishingly titled Unreleased Part One & Unreleased Part Two and they are real explorations, tracking the range of his previous output. It gets pretty weird in there for a minute, but it's laced with interesting jams. Suffice to say, if you like being inside someones mind like a brain worm then you'll like worming your way around these tracks.
So go get, it's free if you want it to be.