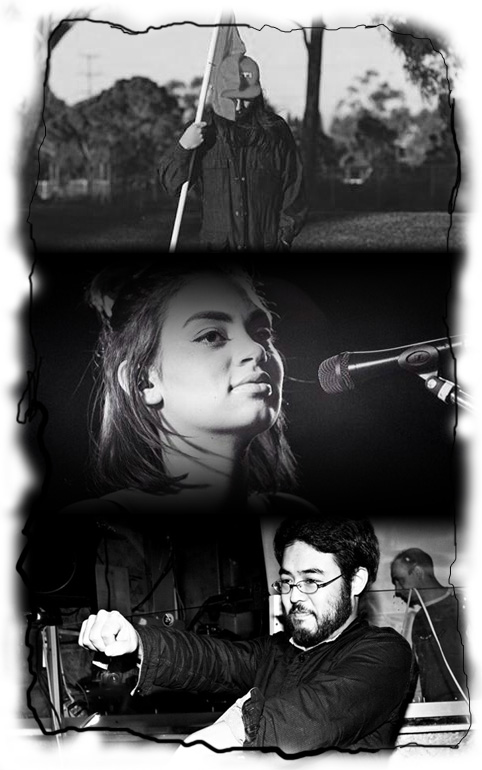 These past six months of work at the label at which I work at for work have been a rollercoaster ride of promotion and relegation. For a few weeks I was the Deputy-Head of Lunch Breaks before being demoted to Acting Junior Music Sciences Liaison. A few weeks ago though, I took on the mantle of Remix Authoritarian and quickly stamped my mark with two of the damndest remixes you'll ever darn well hear this week.
We'll start domestic with youngblood Dylan Tainsh aka The Sugarsynth aka Scarpeggio aka (but also exclusively known as) Dugong Jr. He's a Melbourne dude who's been at it a few minutes and is getting some traction now with a single called In Love but I honestly feel like this remix might be one of the best things he's put online right yet. He's taken a sit-down with Thelma Plum's 'How Much Does Your Love Cost?' and the resulting jam has been awarded an honourary five star rating from the NSW Hotel and Tourism board for outstanding comfort and excellent service. The original M-PHAZES produced track had some some venom to it and Tainsh has leeched some of the poison to leave it brighter and warmer while still retaining plenty of the residual heat. Dude has something going on here because this song is really, really good and I've listened to it a whole damn lot. I tried to imagine where a track like this would sit in the Australian music landscape if it weren't considered a remix and I really think, if considered on its own merits, it stands out as something remarkably different.
A hard act to follow, sure, but not impossible if you're a stone cold sample manipulating JAPANCITY colossus with Boiler Room cred and Red Bull Music Academy stripes on your lapel. Yosi Horikawa relaxedly walks into the wilderness, records what he hears, pitch shifts, manipulates the resulting sounds into beats and after planting a flag or two, usually annexes smaller nations as part of the process. The resulting songs are astounding sharp, precise down to the final minutiae and laden with organic samples. 'Young In Love' was already my favourite track from Thelma Plum's Monsters EP but doubly so now that this new Horikawa edit is here for the listening. I'm not bold enough to say it's improved upon the original but if it hasn't, it's certainly come close ¯\_(ツ)_/¯
Shoutouts to both these dudes for improving both my job and my iPod.