Archive for July, 2012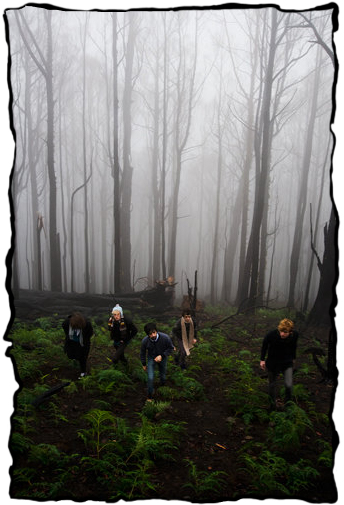 I first thought the vocals sounded slightly affected but was relieved to discover that vocalist Staffan Guinane was actually Swedish born so my Jens Lekman comparisons aren't unfounded or imagined even though I haven't even made them yet. But you know who the vocals do remind me of? Jens Lekman. Good guess. It also makes me think Stornaway in that it boasts that clipped stacatto charm that those Brits do so well. It's bouncy and boyant but gentle enough at moments so that I didn't even bother stopping the bandcamp stream when I wanted to hear a new record, I just let the two play at once and it was probably fine. Not in those trumpet parts though! Imagine my shock whilst listening to indie-electronica breakaway hit artist M83 when a trumpet came to the fore! My face sure was red, I'll tell you that. "THAT'S NOT A SAXOPHONE!", I yelled. The trumpet parts are pretty understated though, so don't get phased at the prospect of brass ruining regatta smooth folk-pop.
The cover art is throwing me, I keep listening to this record through a Tuscan lens and so it could be that it's far less exotic than my ears are leading me to believe or it could be that things are as they seem. Whatever the case it's a really strong record that doesn't overreach. Like fellow Melbournites the Lucksmiths who (it's hard to believe) first came to be almost 20 years ago now, Francolin are crafting simple, joyous pop melodies that aren't built on artifice but a rich, sweet core of hills hoist songwriting. And just like the Lucksmiths again, I like this band. Here's to both Francolin and the Lucksmiths.
The record is $12 digitally, $20 for a hardcopy – both available here: http://francolin.bandcamp.com/
Look I really wanted a reason to post this gif but there was no relevant moment so I'm just going to post it anyway and those of you who value continuity can send in a written complaint. Worth it for the ghetto express. "Member since '92″. Remember that track 'Errybody in the club gettin tipsy?'. That also, was excellent.
Disgusting People are my kind of dudes. Anyone who begins their first ever song with the "Hit me with a sack of golden truthbombs" is scoring points on my matchcard. I'm pretty sure they subscribe to the same school of lyricism that made Beck so famous. You know what I mean? Dropping sentences that don't mean all that much in tandem but as a series of independent ideas they make you think of a particular place, feeling or sensation. 'Does It Make You Happy?' is technically shallow but the production is a firm hand on the back of a memorable melody. Do I need to say anything about its lo-fi recording? It's glaringly obvious from the get-go and moves the loosely tuned guitar from obnoxious to endearing. Around the minute-and-a-half mark Dr Reverb ups the dosage and we all get wild. Look, it's probably not a track for the comfort listener but there's something undeniably charismatic about the thing, especially for a first offering. I can't wait to see what comes next.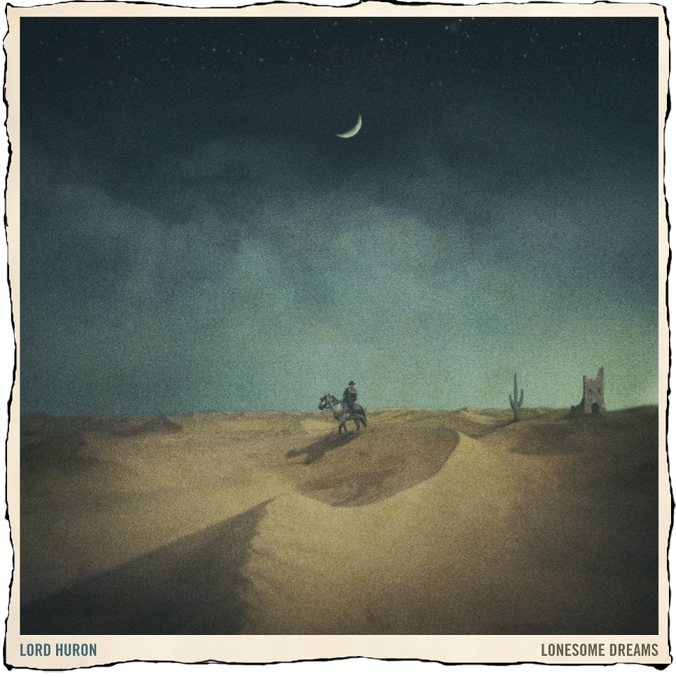 From the looks of the visual accompaniment that's surrounding the debut Lord Huron record, it's going to be a collection of Spaghetti Western traveller tunes. Both the new single and the purchasable artwork are dynamite. I've been holding my breath for new Lord Huron since the Mighty EP gave me spasms of tropical delight back in 2010 and now it's upon us and as good as I could have hoped. One can only hope it's not the only bright light on the record but I can't really see them being a singles band. You can take this one home with you via Pitchfork who are already describing this track as "the first single taken from the album". Strong words. The record is called Lonesome Dreams and is out October 9th.
Lord Huron – Time To Run
Audio clip: Adobe Flash Player (version 9 or above) is required to play this audio clip. Download the latest version here. You also need to have JavaScript enabled in your browser.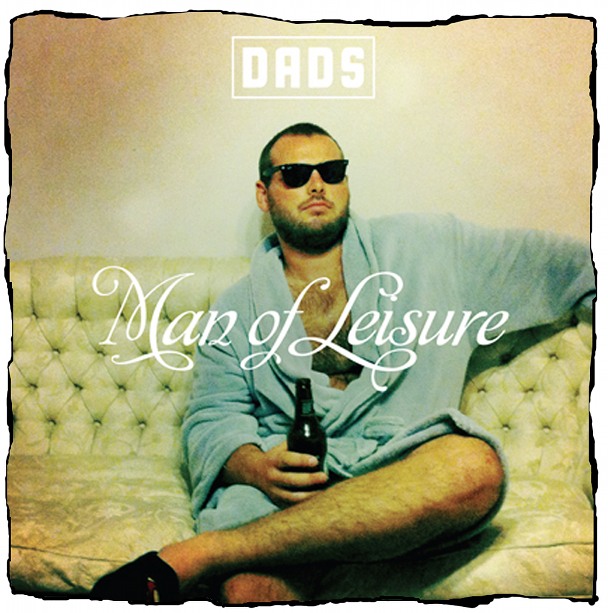 Released May 2011? How did I so fundamentally drop the ball on this? We're talking about Man Of Leisure by Dads, the debut solo release of Big Scary's Tom Iansek. I'll unashamedly say that I'm not a big fan of Big Scary but this suits me to a tee. There're artists that have caught my attention with a pretty falsetto and one decently written song but Man of Leisure has won me over form track one to ten. I know you don't care much for a full review of an album you may not yet have heard so here's the record in layman's terms: Gentle, acoustic and far from the balladeer cheese. There's no overblown emotion (though there are a few moments of Corby-esque humming), just ten tracks of often introspective chill. I can't recommend this more highly. I only searched this record out after hearing J Boulet's most excellent remix of 'Life, Oh Life' which you'll also be able to hear below.
Spend the ten dollars here and listen to this for months/years. If I could make retrospective additions to my lists of years past you'd soon see this included. Reading back over this I realise that this is a entirely useless synopsis of the record and really just 238 words of unresearched fanboyisms but look at the bigger picture – I've introduced you to an cracking record.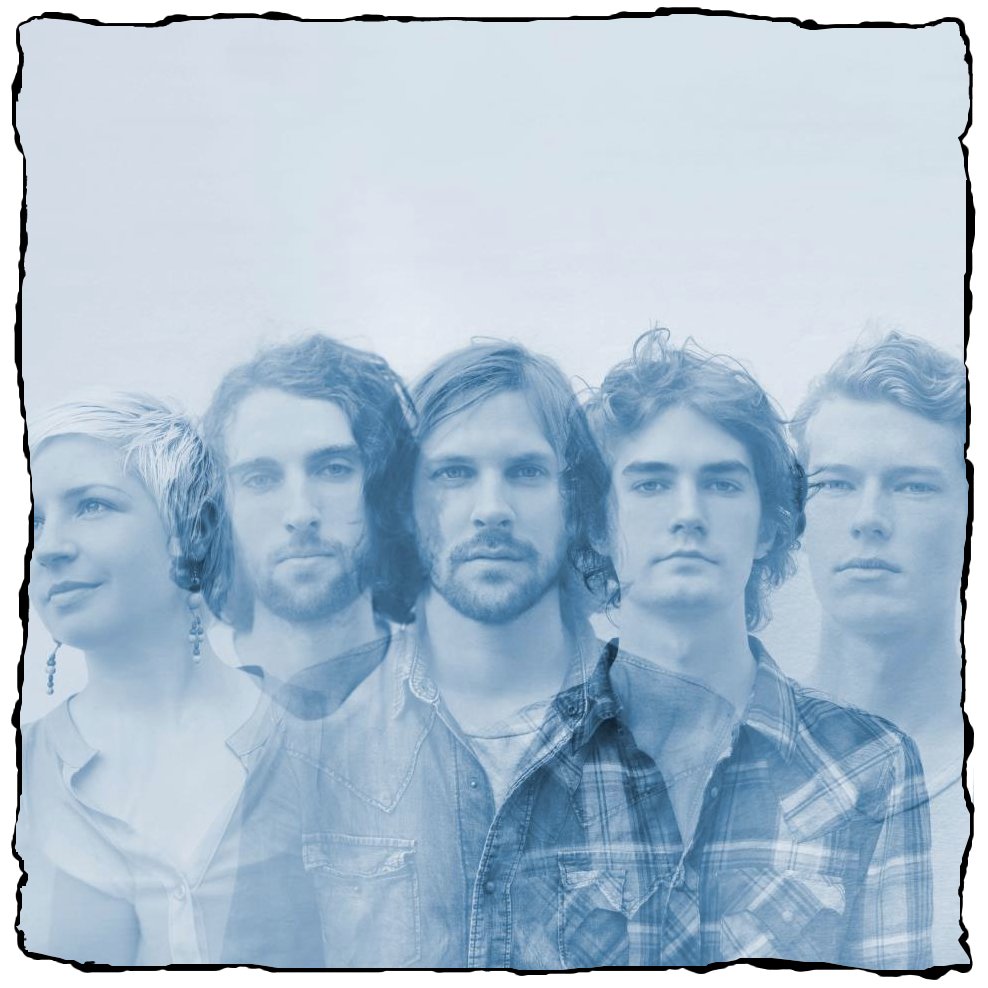 If there's a scene in the film you're producing where two starcrossed lovers split and walk through empty night streets, tears astreaming down their screen-friendly faces and damnit, you just can't find the right track for the moment… I've got you. The new single from Sydney's Cogel opens with the distorted mauling of some poor wretched guitar and it's that same abused guitar that receives most attention throughout the thing. It cuts in and cuts out with a grief-stricken violin part to keep it company between drinks. It's one part Efterklang, one part Arcade Fire and a whole lot of angst. It's interesting how I can't say 'angst' without immediately thinking of teenage angst but I'm not being cynical here, it's just some heavy juju. If you'd care to hear more (recommended) you can follow this link and start with 'In The Middle'.
Cogel – Felusine

[DOWNLOAD]
Let's stop for a second and admire those sleek grey player below. Haven't seen these for a while, have we. It's been all bandcamp and soundcloud. Here's another, less recent recording from Cogel. I dare say you can hear more of the Arcade Fire influence on this one.
Cogel – The Bug
Audio clip: Adobe Flash Player (version 9 or above) is required to play this audio clip. Download the latest version here. You also need to have JavaScript enabled in your browser.