Archive for December, 2012
Firstly, as a pre-emptive strike against possible format criticism, I know it's bizarre to make a list that compares EPs to albums. The old apples and oranges argument, and so forth, but you're forgetting that sometimes apples and oranges can come together to make a beverage both wholesome and nutritious providing a fantastic source of concentrated vitamin C. It's just science bro. Sure, I could've separated my lists into Australian EP Of The Year and a more general Album Of The Year but I'd already started making these lists and it was too late when I thought of that so let's just make do with what we've got, alright?
Secondly, the records that didn't make it in. Electric Sea Spider's Supercash was the most difficult omission. I've listen to that thing so many times that to see it cut from the ten was a sad and confusing moment for my gentle pink brain. I'm going to do a writeup on that record sometime in the next week or so just so that this world can make any sort of sense. Secondly, Courtney Barnett. If I'd have cottoned on to her EP earlier in the piece then it very likely would have seen itself in the ten. Look at me, "In the ten". Sometimes it's hard to extricate my head from the depths of my own anus thanks to the uppity industryspeak that finds it's way onto my tongue every now and then. What else am I missing in here? Oh oh, records from Grand Salvo and Francolin were both mighty fine this year and deserved a showing but if I've learned anything over the past week or so, it's that 15 does not fit into 10. Lastly, Boomgates. And Lower Plenty, and Love Migrate. In short, it was tough culling it down but here we are.
No surprises here for those who've been along for the ride this year. I've made no secret of the high regard in which I hold this release. The hardest choice for me this year wasn't which release was going to top my list of Australia artists but which song by that artist I was going to choose to best represent them. In the end I've chosen one that isn't actually a good representation of the rest of the EP but in my mind it may be the best stand-alone single. Additionally, it shows a side to Oliver Perry's vocals you won't hear on the rest of the EP – A smoother, sweeter perspective. I honestly don't have a clue about how to describe the sound of this record. The best thing I can come up with is the beat scene discovering 70s blues rock and then padding it out with a wurlitzer. D.D don't appear to be connected to any scene at the moment and I like that. They sound akin to anything that anyone else in Australia is putting out presently and that's no mean feat.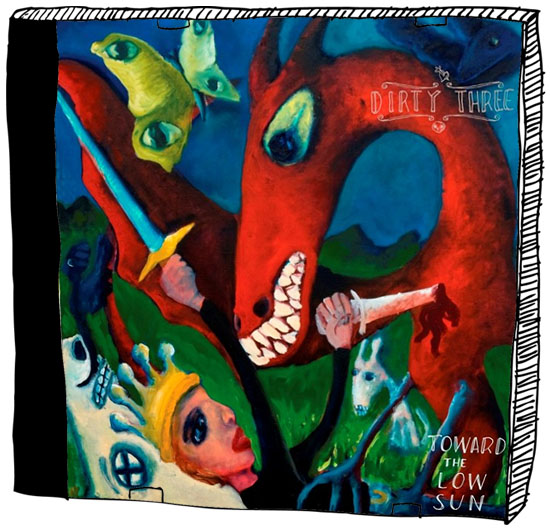 2. Dirty Three
Toward The Low Sun
Dirty Three, or as I like to called them, the band that ended Wu Lyf. Don't get me wrong, I actually didn't mind Wu Lyf but it speaks volumes that it was a Dirty Three live set that made Wu Lyf realise it was probably time to call it quits. Taking lyves left right and center. Their most recent record is the eighth of their career and benefits from the highest production values they've had to date. It's a literal safari ("Literally" used as per Dr Khalifa) of emotive instrumentation throughout which you'll have your attention pointed to what you'll soon discover to be an entirely false simplicity. The arrangements are not, in fact, just the three piece wankery of a violin, guitar and drums (sorry for making it sound like anyone's ever suggest it is) but they're brilliantly envisaged dramas packed with absurd time signatures/changes and a violin line that performs a similar function to a traditional vocal part. No simple "instrumental" band at all and the last record you want to dismiss lightly. This might also be the record that made me realise that I don't really know anything about music.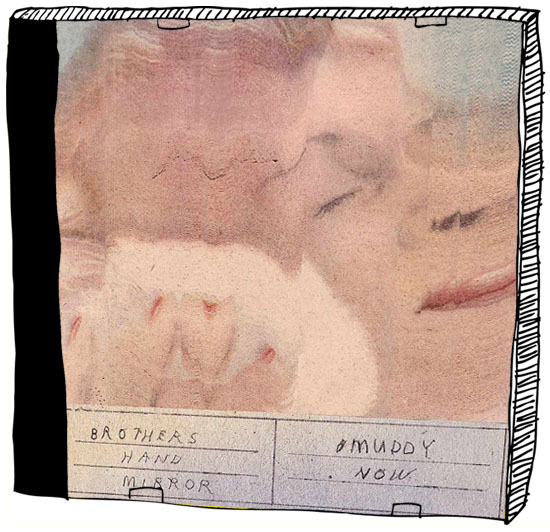 3. Brothers Hand Mirror
Muddy Now
This has been my go to recommendation for most of 2012. They've been the answer to 'What are you listening to lately?' more times than I can remember and they've been the artist that I've shared with people who suggested Australian music was currently lacking innovation. Noones actually tried to make that argument but if they had, BHM would be go-to dudes. They dropped a brace of EPs this year, both of which were exceptional. I don't feel like I need to reintroduce you to these cats since they've been stalwarts of the Sound Doctrine experience for the most of their existence. So much so that anything I say about them may simply be a repeat of this. Or this. Or this. Their second EP is what I've chosen to sit right up here though I know some small part of my subconscious is rating this on the strength of their combined releases. As far as I'm concerned it's this sort of artist that Triple J should be including in their next crop; experimental, talented and on the cusp of breaking through into the greater consciousness. Oscar's beats are by far and away the best possible base upon which anyone could hope to flow and HTMLflowers makes real use of that. There's a relationship between MC and beat that is often forgone by many an MC leaving an uneasy disconnect – but not on these beats. This isn't an MC who had some loops emailed through, this is a collaborative process that sees beat and lyric grow atop each other like vine and trellis. If I felt I could spare two spaces in my Australian top ten and retain a conscience this squeaky clean then you can bet BHM would have both EPs in here. Watch this space.
Ha! They said I couldn't do it but I did it! I included a heavy act in the Sound Doc end of year top 10. Some major bigwigs will be talking about this round the watercooler tomorrow, yes they will! I guess it's not that heavy, but even if it was, it doesn't really subscribe to the same frame of reference as most other 'heavy music' in our over-metalcored Australian scene. It's a semi-supergroup made up of western sydney legends of the fall and their collective technical ability doesn't actually have much bearing on it's high ranking in this year's SD Championships. The technicality lies mostly latent as the conceptual strength of Oberon legups this release into the top five. It's a record about the outskirts of suburbia, farmhands, rusty hinges etc. Sure, old man Liddiard might pull over for you to hitch a ride to the next town but for the most part it's empty, dirty, old and you can hear that in the most visceral way across Oberon. There are also tracks like Occupy which have a few fistfuls of groove but the larger portions of the record are just callused hands and declining profits. A must listen if you've ever been into Converge or if you're sick and tired of the state of heavy music right now ("aka THAT'S NOT TRUE METAL")
Does anything need to be said? They've backed up a first album that had the nation's hearts a flutter with the perfect follow up. Someone who knows a whole lot more about music than myself argued that the strength of Innerspeaker lay in it's ability to look backward and forward simultaneously. Does Lonerism then, simply revert to reversion? Does it regress to regression? It doesn't. At least I don't think it does anyway, and I know a thing or two by virtue of an Encarta filled upbringing. Yes, there's obviously abundant finger pointing at the early 70s but it's also wildly modern in it's electronic/psychadelic (damnit, I was trying not say it) fusion. Also, on the absolute base level, it features what might be the biggest live tune of the year in 'Feels Like We Only Go Backwards'. The thing starts with a chorus! Name just one other song in history that has done this. You can't, because mathematically speaking, there are none. Sure, you can play me songs that sound like they begin with a chorus but I think you'll find that these are just sonic illusions and that there are actually minor differences between this first "false chorus"™ and the later, true chorii. Like Innerspeaker, the whole record stays within the same recording spectrum but contains a variety of melody/song structure so that one wouldn't dare complain of repetitiveness. Also, I found out just recently that Big Kev recorded this entire record on his Lonerismsome. That's pretty astounding. Good one Kevbot.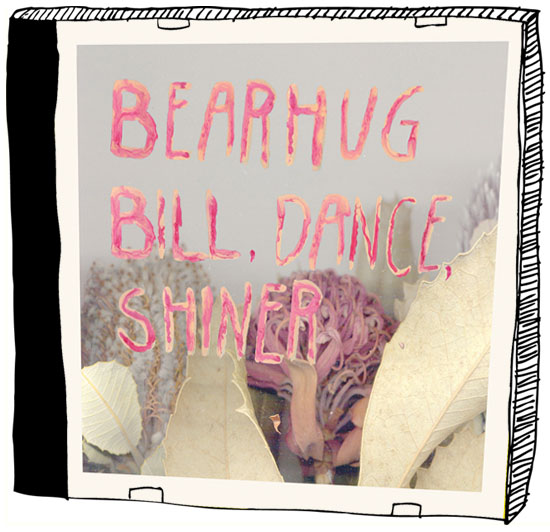 6. Bearhug
Bill, Dance, Shiner
I love these dudes. Their no frills what-you-see-is-what-you-get attitude probably won't see packing out the Enmore but it's crazy endearing. This one came out pretty early on in the piece but it's garnered a fair few listens over the course of the year. The music video for Over The Hill was one of the highlights, and obviously, the jam itself was a banger. Lead single Angeline was stuck in my head for the entirety of February and it wasn't until Call Me Maybe finally dropped that I managed to bid it adieu. Also, no matter how many times I told her, every time Angeline came on in the car Bek would ask me "Who is this again?" – I mean, there's not much to take from that story but it's 100% true and that's gotta count something. Just a really solid record that'll provide me with a sound track to the next roadtrip or three. Winners.
There's something so thunderously enigmatic about this EP that it's omission from this list was a complete impossibility as of the moment I first plumbed its depths. If Foals got crazy drunk/did a whole bunch of blow then recorded a single take EP, this is what I reckon would happen. It's irrepressibly manic to the point of frustration but the cleanliness of guitar tone makes from a surprisingly easy listen. The tracks don't exactly get bigger, rather they become harder and faster across their two and a half minutes-ish durations, building to breaking point. Also, it's my understanding that they're also excellent dudes which is unofficially a criteria for inclusion in this list.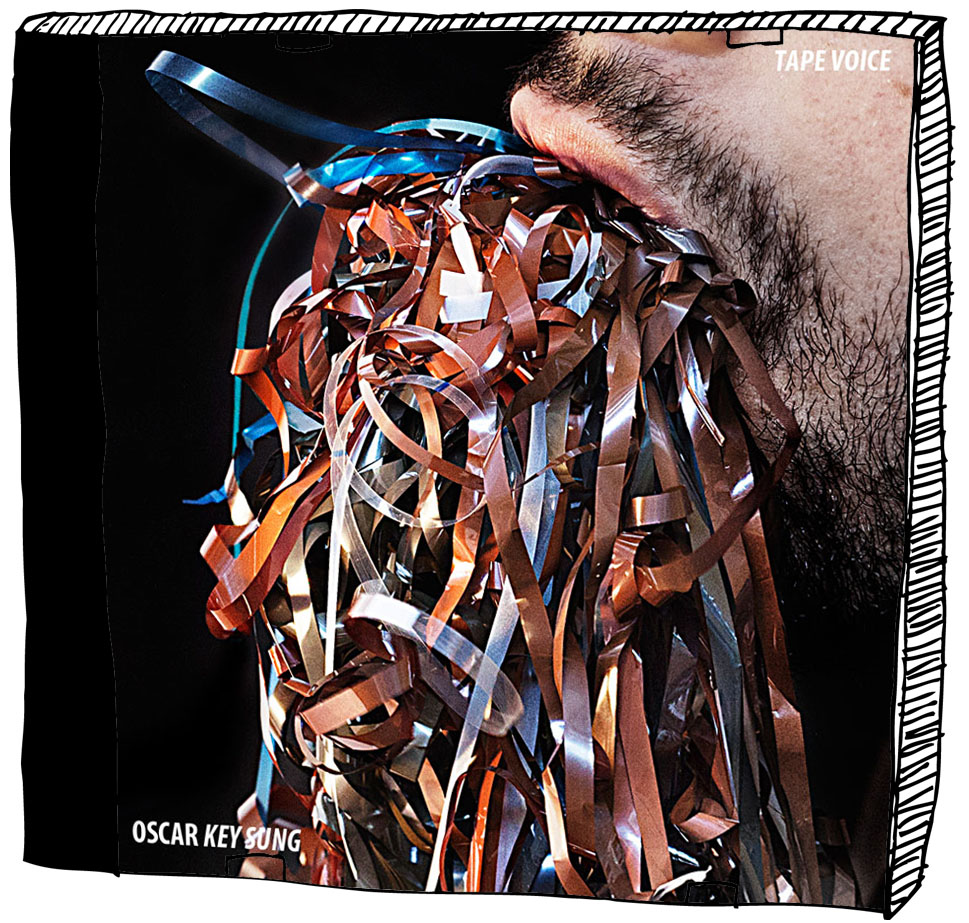 8. Oscar Key Sung
Tape Voice EP
I've said it before and I'll say it again right now; Oscar Key Sung is the next big thing. Forget Triple J's next crop (don't actually forget them, there's some good artists in there), you don't need to look any farther than your boy Key Sung (actual name Oscar Slorach Thorn). The dude has more talent in his little finger than most little fingers have in their entire talent, you know what I mean? You probably don't. Dude has talent, that's the crux of it. He's also one half of Brothers Hand Mirror (see above) and if you thought my BHM fanboy behaviour ran deep then you've yet to see me at my worst (here, here, here, here). His beats are sharp, angular and perfectly tasty and his falsetto is absolutely on point. The two in tandem is something of an etherial experience, the likes of which we were flattered with when Brothers Hand Mirror brought their show to FBi Social a few months back and Oscar dropped a couple of solo tracks. I'm willing to take bets on OKS vs BHM, to see which blows up first. With a full length on the way early (please) next year, my money is on this cat but both projects are anything if not predictable.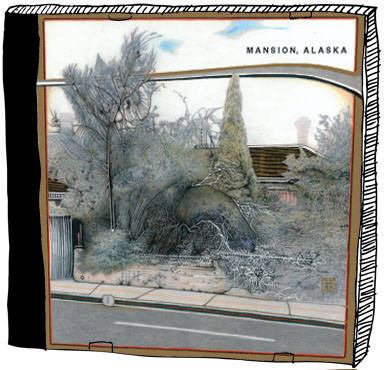 9. Mansion, Alaska
Mansion, Alaska
I think part of the reason I dig this record so much is because Simon Lam's production is totally on point. Every howl of static or distortion is perfectly pitched and levelled allowing for the perfect harmony between cohesive and unsettling. Not to take away from the band itself though, as this really is a most excellent five tracker. 'Small World' and 'Steps' both have sufficient oomph so that this doesn't suffer from the same ambient malnutrition that leaves many a record a touch gaunt for my liking, this year. 'Us City Boys' says to me that someone in the group has listened to more than their share of The National which I'm probably ok with. This is another to watch in 2013.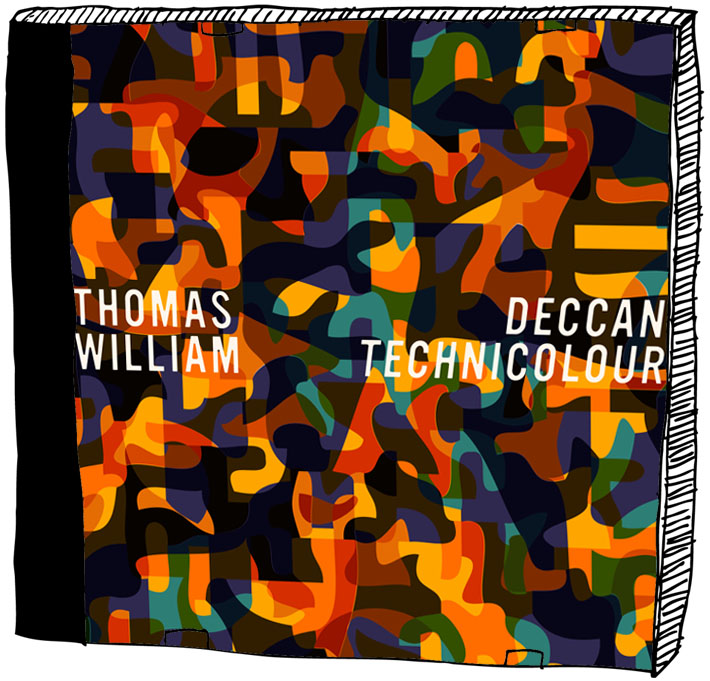 10. Thomas William
Deccan Technicolour
I've included Thomas William because he was the gateway drug that led me to experiment with the full force opiate that is the Aussie beat scene. The record staggers in and out of motion applying the brakes as liberally as the accelerator but it's the refusal to acknowledge accessible time signatures that makes it worth listening to. I can usually verify the integrity of a record by playing it over the loudspeakers at my office. If I receive more than three 'this is terrible' emails then you can bank on it being a keeper, as was the case with T Willy. It was backed up by a remix record that just wouldn't quit so this is in some ways a double entry. Take a second to hit play on the absurdly good track below and I swear to you, I SWEAR TO YOU, you'll understand why this record is in here.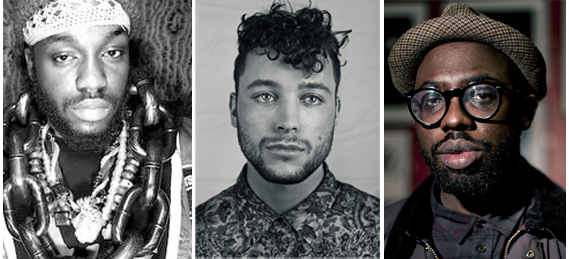 Ghostpoet + Melo doing their thing over an Oscar Key Sung beat. This is the future. Oscar Key Sung going global. Let's be open here, isn't it surprising that no other rapper has thought to sample an Oscar beat yet? You're damn right it is! Excluding Brothers Hand Mirror, obviously, that doesn't count.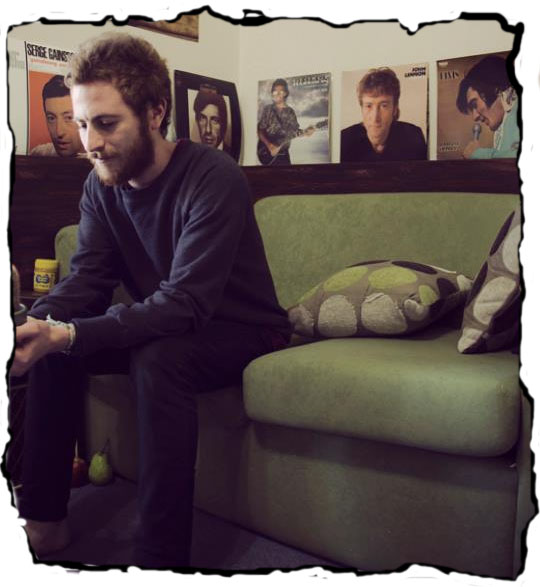 Two posts in one day! Didn't see that coming, did you? Couldn't help myself mates, it's big Summer vibez from Charles Buddy Daaboul. Having just entered December we're all still too excited about Winter's demise to complain about the sweltering heat and so our optimism clings on. This is obviously a track written in Winter, about Summer. Come February and you'll be hearing odes to sweaty pits and failed air-con but for now it's rose coloured sunglasses and warm nostalgia, a la the chorus of this track. The very same chorus that drags the verse's drawl into a far smoother realm of higher octaves and Beach House guitar tones. I'm not going to use the term 'Summer Single' but seriously, summer single.
Charles Buddy Daaboul – Shorts and Smiles
Audio clip: Adobe Flash Player (version 9 or above) is required to play this audio clip. Download the latest version here. You also need to have JavaScript enabled in your browser.
At this very moment I'm knee deep in Charlie's bandcamp and pretty stoked with life. As the old saying goes, 'good things come to those who are currently on bandcamp'. Never been more true. You too can hear what I hear and feel what I feel simply by following this link and listening to one or both of his EPs. Just as an aside, he's also a member of Sydney experimental-cool-guy-rock band No Art. Actually a good band. Anywho, here's an older track for you so that when someone asks "Have you heard Shorts and Smiles? Such a Summer single!" you can be all, "Piss off champion, his old gear was better. Go listen to Zazzbot the Magical then talk to me".
Charles Buddy Daaboul – Zazzle The Magician
Audio clip: Adobe Flash Player (version 9 or above) is required to play this audio clip. Download the latest version here. You also need to have JavaScript enabled in your browser.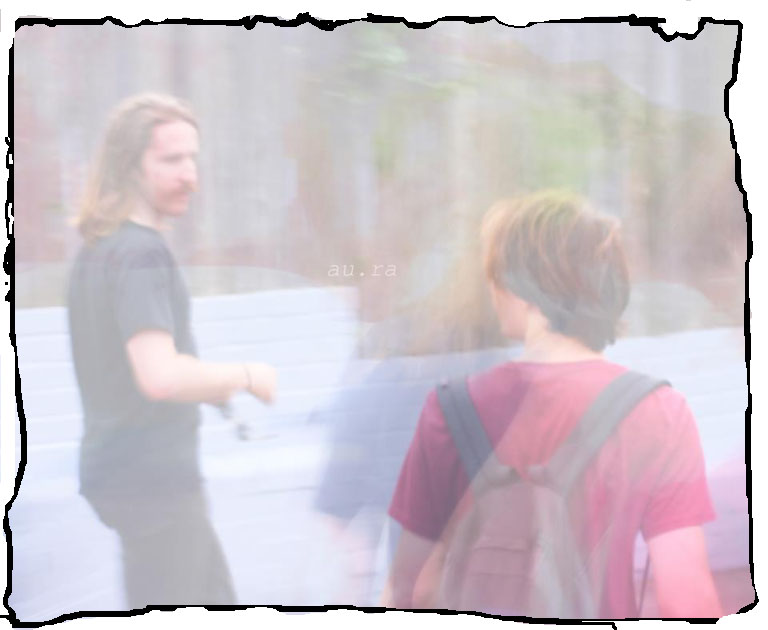 A real cruisy slow-jam from Sydneysiders Au.Ra whose former projects include both Ghostwood and Parades. I know I get a little sugary when it comes to anything Parades related but this is good right? Yeah it is. It's real good. It drifts between my conscious and sub-conscious with the casual nonchalance of a shoegaze staple. The sparkling synth is sufficiently off beat to bring you back from deep reverie each time the chorus kicks back. The washed out vocals + the lazy ocean vibe directly remind me of The Radio Dept., and I can't think of much higher praise than that. It's exactly what I need to resurrect an afternoon filled with office inadequacy and major label doldrums. The moment I heard this sympathetic melody at Circular Key I knew I was onto an excellent thing. Au.Ra, you've done well indeed. For more from the recently ended Parades, see Light Giant.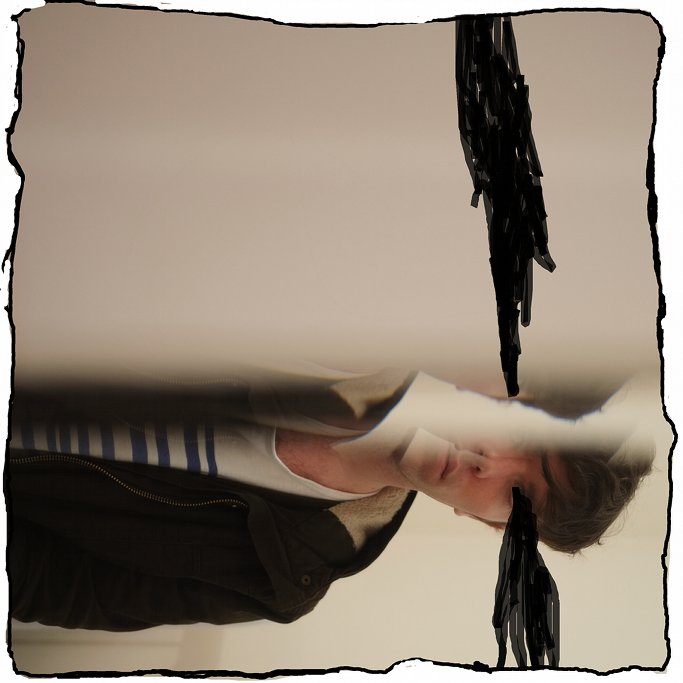 This is as good a chance as any to put my foot down about that son of a gun Tim Fitz. The dude won't let me get my bearings before he takes off once more, chopping and changing between styles, navigating the waters between genre and genre with the sincere confidence of an old naval dog. The most recent single he's provided is Mr Streetwise and it features the most straight down the line pop hook he's yet written. Admittedly, I heard this track whilst it was still in its formative stages and my feedback was less than helpful. Now as a grown beast though, Mr Streetwise has thrown off his swaddling cloths and covered his fully-formed manhood with the pantaloons of post-production. And for all that, it sounds a million dollars.
This is as good a segway as any to make mention of a mixtape on which this track features. Sure, you could cop a download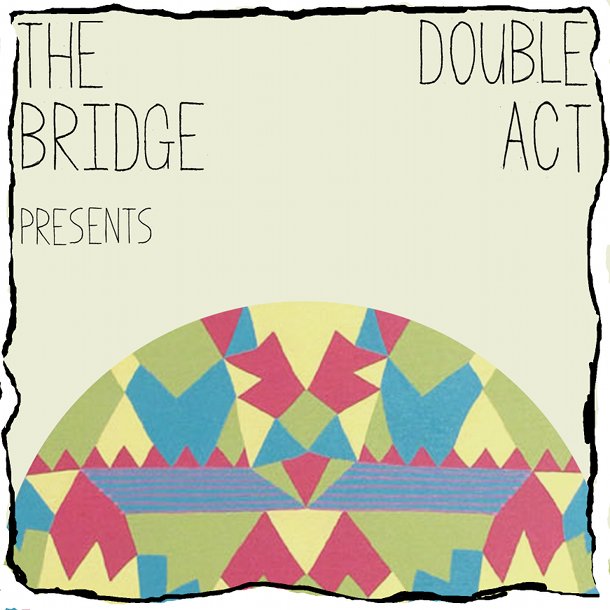 of Mr Streetwise straight from the source (along with the other tracks that make up Fitz's 3rd EP) or you could head over to the newly formed bandcamp of FBi Radio's The Bridge. The Bridge is FBi's Sydney-only music segment and they've just now put out their first mixtape, full licenced and completely free. You'll find a couple of tracks on there you may already have heard via SD (such as Fawn Myers' You Know Me So Well and the recent Mammals/Flash Forest collab) as well as a fair few that will hopefully be brand new for you. Get on it. Also, how good is this Day Ravies track?