Uncategorized
I couldn't pick a song from the new Lower Spectrum EP so this is just an all encompassing Lower Spectrum post wherein you opt for full immersion in the five track EP instead of a single track / toe in the water. Highlights? Ohhhh, hard to say really. Probably Cathedral, Levity, Khlever, Nocturnal and Glimmer. So all of them. All the tracks are the best tracks.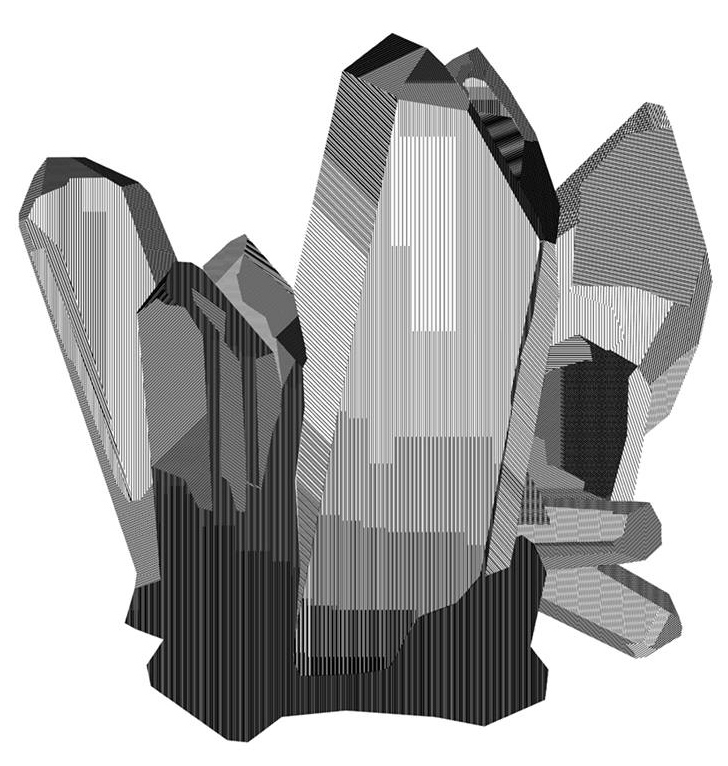 This is quite an exceptional EP indeed. It's six tracks of reasonably pure footwork though the defining strength of the release isn't in its adhesion to a format, its in the moments that it strays apart. The consistent inclusion of live drums is an inspired production choice, the likes of which we haven't seen since David Cameron decided to cast Elijah Wood as the main Avatar in the movie Avatar. And that was a long time ago now, so maybe you're starting to grasp the seriousness with which I'm treating this release. If I learned just one single thing from watching Avatar (and I assure you, I learned several) it's that our individual decisions can greatly affect the planet that we live on and sometimes even other planets that have more advanced civilizations. So when a fella like old Lower Spectrum (real name Ned Beckley) goes and pops real live tracked drums on his electronic music EP there's the potential for mountains to be leveled and dynasties to be toppled. At the very least my longstanding dynasty of not listening to Lower Spectrum repeatedly for the past week is now dust. Is now the right time to tell you that those harp sounds on EP opener 'Levity' aren't pulled straight from a sample kit? You heard it true, that's a real life harp folks. Now you're starting to get it aren't you, this outfit is closer to a band than a producer. And by outfit, I mean 'one guy'. THIS IS CRAZY! Could it all be true? Surely not.
Well, the bad news is that it's not all true- turns out that drum track isn't wholly acoustic but if it's good enough to fool me it's good enough to receive these mountains of praise. If you truly just don't have time to listen to this thing from start to finish then I recommend kicking things off with 'Cathedral'. You better not be won't be disappointed.
EP is out now through Zero Through Nine, a label that's proving to be a solid source of forward thinking electronica.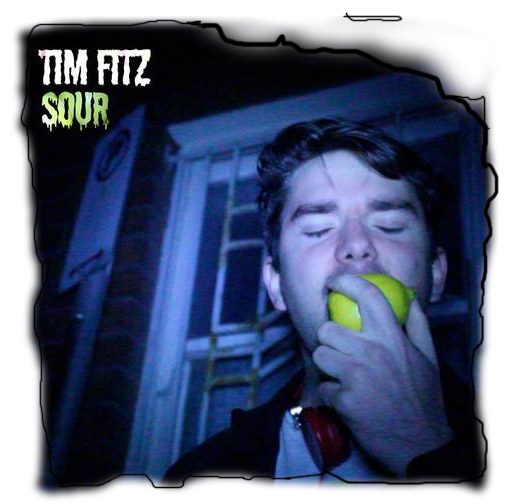 It's here, the one thing we've all been waiting for and the only thing that's been worth waiting for in 2014. Take that everyone and everything! It's the next Tim Fitz song and it's all we hoped for and more. The only thing more exciting than this single is his historic return to twitter but that WILL NOT overshadow this news of music. This single works on so many levels. It works for people who really like Tim Fitz, it works for people who don't yet like Tim Fitz but like the idea of coming to like Tim Fitz, it even works for anyone who wants to see a picture of Tim with some lemons in it. Citrus pals, we call that last group.
He is of course, a long time friend and a truly lovely human but don't let that stop you from entering into a proper discourse with this song. If you've ever sat sober on a bench on Oxford Street and watched the foot traffic on a Thursday or Saturday night then this may speak to that experience. If you've ever succumbed to the sort of career or relationship relativism which gives birth to feelings of inadequacy and resentment then this could resonate. I hope I'm never so reductive as to prune a whole song down to fit into a twin sentence summary though, and there's plenty more to be made of it. There's lots individual lyrical nodes that could be analysed on their own but it's a concept best received as one larger, rounder and more honest whole. I saw the guy play Brighton Up Bar supporting Jesse Davidson a week back and it was an outstanding sight and sound. He's always had technical flourishes and inventive ways of reproducing his recordings live but last weekend's set was the first where I've felt genuinely moved by one of his songs. His forthcoming EP benefits greatly from the more developed aspects of his songwriting but there are a few production flourishes on there that will reveal the classic Fitzfingerprints.
Memo to self: business idea, Tim Fitz branded fishfingers. Possibly in brand partnership with Woolworths or Aldi if desperate.
The worst mistake you could make today would be not further exploring his diverse back catalogue.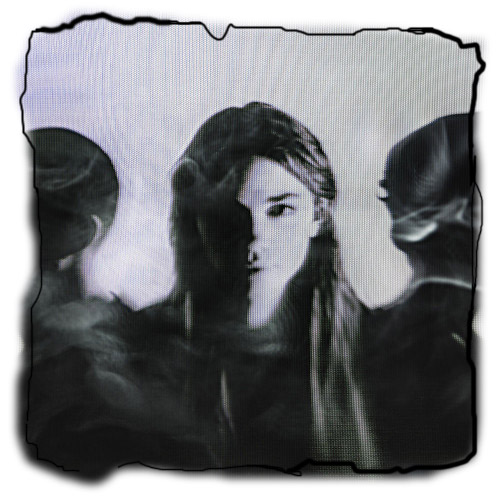 This level of cheese is normally enough to stay my hand on a song like this but I'm making an exception based on raw commercial appeal. My first thought wasn't, "Balls Jimminy, I'm loving this track" – it was actually something closer to "I wonder if Clive Plamer would enjoy this cut?" but that's always my initial reaction. But my second thought! My second thought was in the ballpark of a simple "hit."
There are of course those earlier moments of dairy but they're overshadowed by a colossal chorus and all the trappings of a Triple J breakthrough track. Collaboration with a defunct Triple J favourite and the first we've heard of them since breakup? Check. Festival sing-along chorus with a with a raised bass kick? Check. There's even a memorable spoken word outro with a clear Australian accent to remind listeners that despite the first three quarters of the track this is in fact an Aussie outfit. If you can't visualise a few thousand people chanting 'YOU SAID THIS WOULD BE YOUR YEAR' at Falls Fest then you're not focusing, snap out of it guy. The bass kick and the snare are quintessential M-Phazes and thus you'll hear them on the new Thelma Plum single he produced too. Casual F-Bomb and I'm pretty sure there's a C-Bomb under breathe somewhere in there too but unconfirmed.
The J's are awash with downtempo at the moment so pending the inevitable add to rotation (of a radio edit) it might never get past 6 or 7 plays a week but if it pushes up past 10 for a few weeks in a row then we've got ourselves a bottom rung success story, I think. It really is a very well crafted song and it's laced with just the right level of production nowness to see it work. Add to that the perfectly demo-targetted theme of early twenties adolescence and… well, I think you know my stance by now.
It's been last month for electronic music out here in the Antipodes. To recap-
• LUCIANBLOMKAMP dropped a true art and then backed it up with a video.
• Young Franco released a two track EP
• Ribongia's 'Slave Trade'
• Andrei Eremin teamed up with Fractures for co-single 'Ghosts'
• That Ryn Weaver track prod. Cashmere Cat, Charli XCX etc. Not really [at all] Australian but holy moley, so good.
• Tim Shiel returned to the game with a new EP
• The Kite String Tangle followed Given The Chance w/ Arcadia which is, IMO, better.
• The first Ara Koufax single dropped and was hailed by the whole internet as the best single on the internet (Nielsen Ratings, July)
• Oscar Key Sung remixed Oscar Key Sung turning Holograms into Hollow Grams
• THAT LOWER SPECTRUM TRACK.
• Fortunes finally released a second song.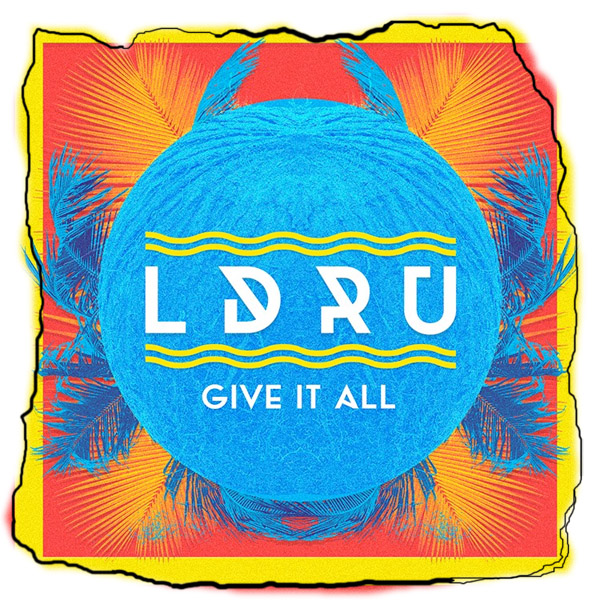 See what I mean? So many #Things happened. Meanwhile on commercial radio, Run To Paradise got played 43 times (actual truth) so they definitely still do support Australian music and that's before we even consider the 62 spins for Silverchair's Straight Lines. The industry is saved! Back to beat world again though because there's a new one out today that I'd like to apply to our collective ears like a t[r]opical cream
You're already familiar with L D R U because he's had a fair bit of remix action out through Future Classic as well as plenty of Triple J support for his flumetown banger 'The Tropics' but this one is a different beast entirely. Give It All spends its first minute and fifteen seconds building sitars on hand drums and signposting a drop that ultimately [thanks be] never comes. Instead it flips into a Caribbean banger replete with panflutes and a ragga vocal part that surely, surely couldn't be sample. It just couldn't, right? That patois energy rides the beat far too perfectly for it to be a sample though the alternative is that L D R U has allowed the sample to be the beating heart of the track and restrainedly and articulately wrapped the instrumental elements around it. But again, I really don't think it's a sample.
Posting this one up for no other virtue than the trembling energy across the track. Not to imply that there's nothing else to it but the unbridled mania of the thing is what got it over the line to start with, you feel me? I once saw the dude play an opening set at Brighton UpBar and I say with no hesitation that some toes were tapped and heads nodded. I've got myself a feeling right down in my deepest bones that you'll be hearing more about the ol' Ribo over the next year or so. He's got an EP out this Friday through October Records.