Uncategorized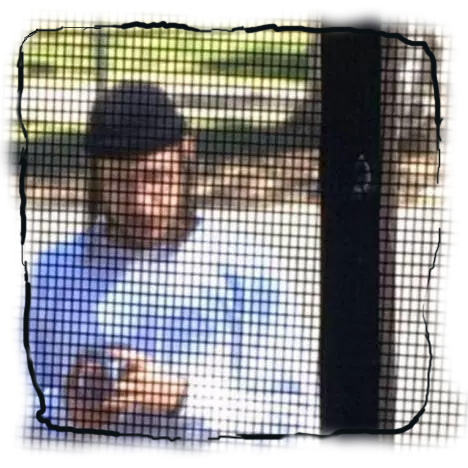 Not many records have the capacity to lock me to my desk in complete concentration. I sat and watched the waveform fill out on soundcloud, bars turning from white to orange as six songs played through. Here we are though, I'm going through this Ôntreɪ record again and I can't bring myself to do anything else because following the lyricism of these tracks in pure entertainment. It's like a word puzzle played out in real time, tracking segues within meter and concept both while I gobble down bengal spice tea on a comfortable Sydney evening. Meanwhile, I spun through Melbourne last week and they've absolutely missed the memo. Winter's over fellas, you need to pack that thing up and get on with Spring like the rest of us. We're not here to talk about weather though, we're here to here to admire the strange lyricism of this here fella. It's jumpy and it's hard to follow for moments and sometimes it'll take three listens to figure out just why one sentence fed into the next but it's fundamentally clever, if nothing else. Speaking of clever, getting Godriguez on board for your production? Yep, that's a clevbot220.
Godriguez aka The 6 Point Producer aka The Sonic Smorgasbord aka The Lord Mayor Of Cashton – yeah that Godriguez who funneled all that beat goo under Sampa The Great's joints – came on board for this whole EP and it's turned out to be a pivotal part of the record. Kudos to Ôntreɪ for knowing what to do himself and what demands a different skill set because his choice of producer may well have made this release. It gets fairly minimal on tracks like 'Ô shi' but others like 'Insensate' are chunkier, full of guitar licks, samples and crunchy percussive cuts. He's willing to let songs dissolve into standalone piano breaks and guitar lines and it means the record feels less like a 'send-me-six-beats-I-can-rap-over' release and more of a collaborative EP.
There's been much talk about a new wave of Australian hip-hop and for the most part, it's being delivered immaculately by artists like Sampa, Baro, L-Fresh and Marcus. It's informed, it's aware and it's characterized by culturally important commentary channeled through culturally important voices. This certainly isn't that, but it's a record that serves a different purpose. It's weird and new and it's spectacular in its mayhem.
Just yesterday I wrote on the new BUOY single 'Exit' and the name Jack Grace popped up. It's probably not the first time his name has come across your radar this year but you'd be incorrect in thinking that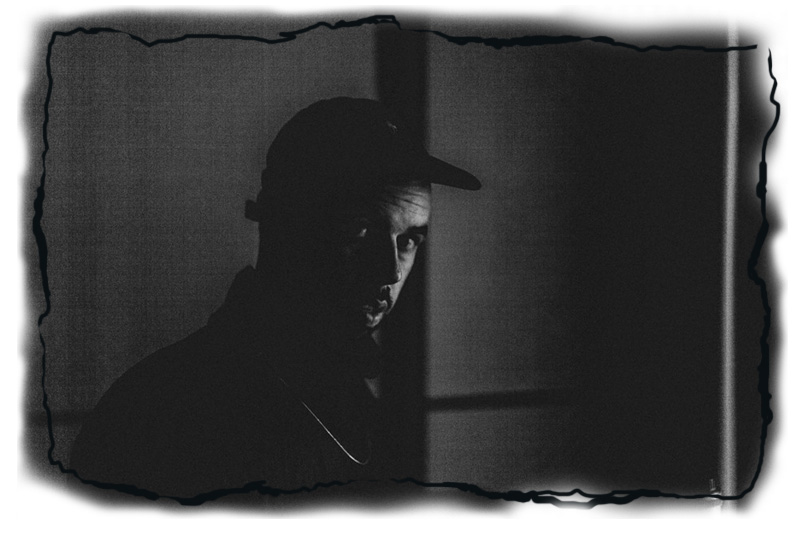 his process is as recent as his noise. The most obvious unifying thread between BUOY and Jack is the collaborative work they delivered courtesy of BUOY's own 'Break' EP and if you had the chance to see her play in 2015 you might also have noticed Jack's wizened features in the dark of the live formation. Less conspicuously however, both acts featured on the debut EP for Sydney's Spirit Faces at the start of 2014 though at the time Jack was wearing the name Zebra Zap. So the relationship amongst this collective goes a whiles back and so too do these songs of Jack's that have been released through 2016.
The first single 'Hills', today's offering of 'All Lost' and their containing EP have all been finished records for nearly two years. The first listening party for the concluded EP feels so far back now that sometimes I think I imagined it but then there's no way I could forget the awe I felt in the first listen of this EP. The temptation was to celebrate the records production first and foremost, because who can ignore those immaculate drum breaks on 'All Lost' or brave, piercing sirens at the conclusion to 'Hills'? But if you attend too closely to the recorded sounds themselves you risk missing out on the bigger picture. The songs themselves, in lyric and in structure are unbelievably evocative and capable of scraping at your most exposed nerve. One that you won't find on the EP is the tranquil 'Row Me Home' and if you're looking for evidence of what everything I just said, then this is it. It was recorded for a charity release on my own label TEEF Recordings and it's a simple, sparse record that uses a strong nautical visual to drag you into the scene. Then, it completely buries you with the song's last line.
'Please don't try to hug the shore
Row me straight into the storm'
Hes not an hyper-verbose lyricist and there's no pretense to his words, just real feelings expressed simply. Returning the new one 'All Lost', Jack brings the same degree of earnestness and beds it in a series of cathartic admissions. If it feels honest, it's because he doesn't seem to have the capacity to write what he doesn't feel which is a monumentally double edged sword. If you've read both this post and yesterday's about BUOY in the one sitting, please know that I'm not always like this. It's just a very big week for Australian music and I won't water down my words just to seem more reasonable.
'If it seems like I don't care, it's because I love you. And I don't want to'
Think on this for a minute. If these are the records that Jack made two years ago and he's spent the time since cutting his teeth on other people's songs, what hope do any of us have when he starts recording again? Surely none.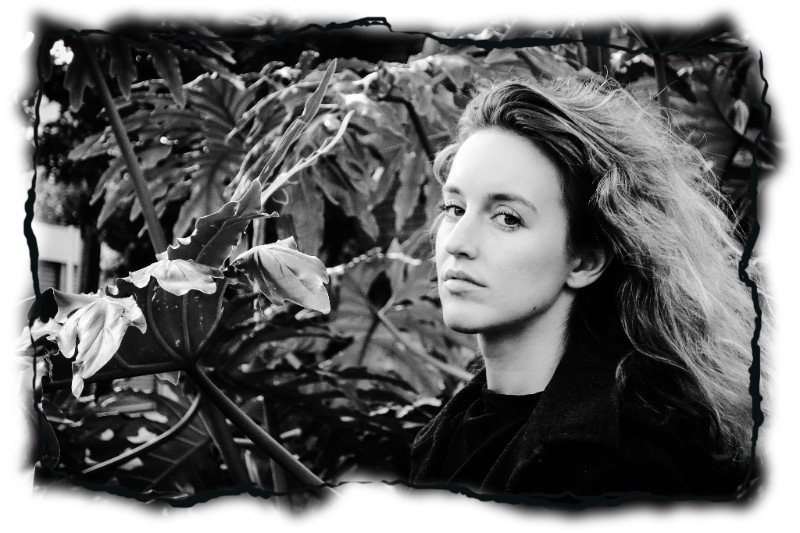 Reminder, the second EP from BUOY has arrived and is a more pressing listen than whatever you've got on rotation currently. Frank Ocean made you wait thirteen years for a record without drums and the BUOY release is full of them so what's the right decision here? Don't trust your instincts, trust mine. She's going to be one of our key exports in years to come so don't be the pocket protector who has to retroactively fabricate interest when she's been elected as cultural overlord. Alongside her own distinguished skill set, she's harnessed the collective talents of some clever compatriots in Jack Grace and Christopher Port. I know it might sound feeble, but having the foresight to pick collaborators who will actively improve your musical vision is a much rarer gift than you might think. That's partly why we have those horrific beasts known as A&Rs.
Exit is the single you'll be hearing most of after the unbelievable Clouds & Rain ran its dash a few months ago. Here it is.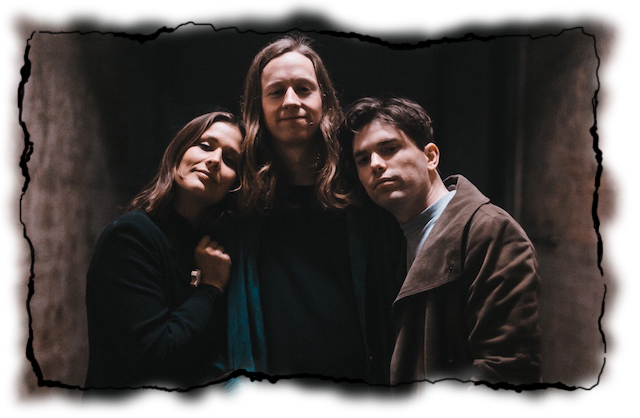 They say that lightning never strikes the same place twice but I defy that ferociously. I don't state this in response to new empirical evidence (though let's be honest, everyone knows lightning is actually super chill about going in for sloppy seconds) but because right here is a big ol' bunch of lightning in the same zone we found it at the start of May. It's a new Middle Kids song and they've only gone and done it again.
This new track saw literally tens of people queueing down the Pacific Highway in Hornsby as Sound Doctreen officially revoked the membership of anyone presumptuous enough to declare that Middle Kids' first single 'Edge Of Town' was an isolated incident. There was egg on faces both metaphorically and more literally as the BBQ, set up especially for the event, unexpectedly combusted launching breakfast stuffs everywhere. The band themselves were present shredding SD association cards with knowing looks, particularly Tim who even hazarded a rare quote about the incident. "We told them we were a tasty yum-yum band, and they didn't believe us. Now they must consume the fruits of their faithlessness and see their worldly hunger satisfied while their spirits perish"
Classic Tim.
You've got the context, now hear the tune! SOUND DOCTRINE!
It's called 'Your Love' and its sentiment has the unlikely capacity to tap into both the universal and the local. 'Edge Of Town' did something of the like and similarly "Sometimes I wanna give up on this love but then you call, I come around" hits you right in the 'THEY'RE-TALKING-DIRECTLY-ABOUT-ME' zones. Between sung lines burst clever guitar licks that build to a chorus no less catchy than that of its older sibling. It's hard to imagine that the Middle Kids EP won't be a work of direct genius but then I've heard the EP, so now I have a hard time creatively auralizing anything but what it actually is. I'll cut through the suspense for you. It's magnificent.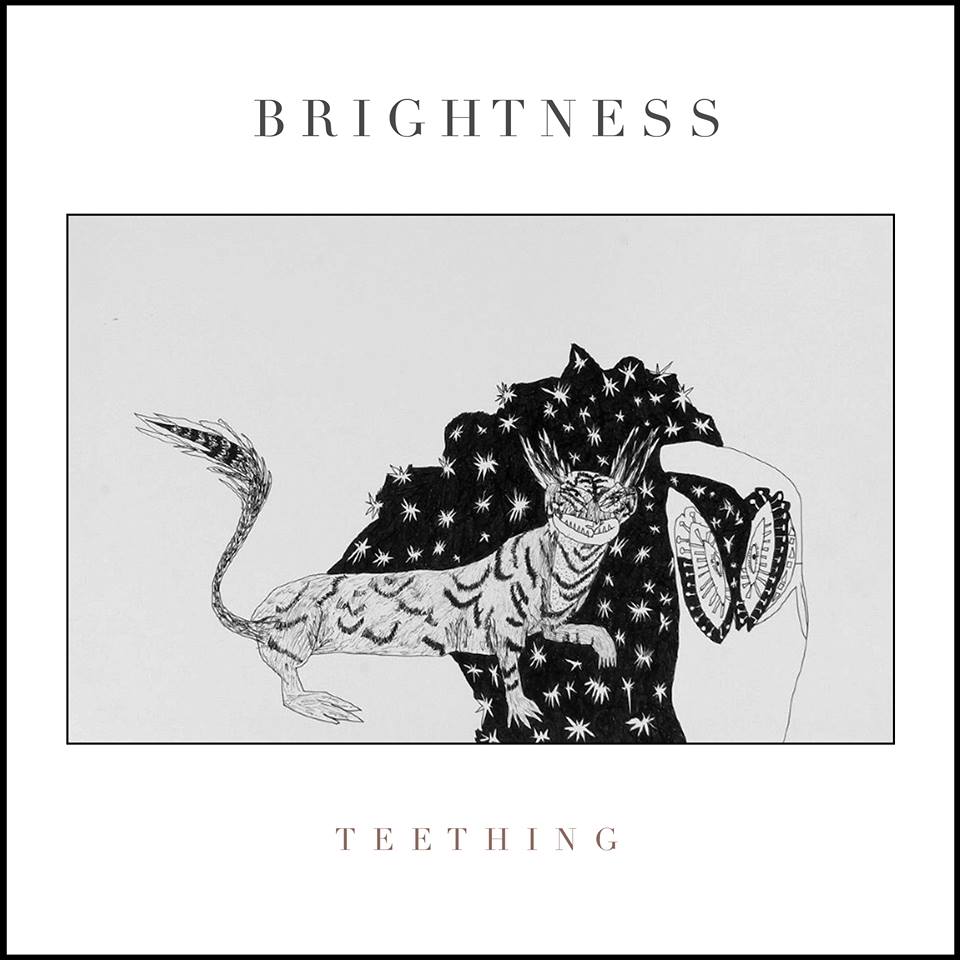 I learned a lot of things today, the foremost among them being that if your coffee plunger malfunctions then you get a grainy beverage. And that's no real problem, I've leaned heavily towards pixelated foodstuffs over the past few years with couscous a staple of my cupboard stock but here's the thing. I paid for a top tier plunger and I'll be damned if I'll settle for a glass sieve. Secondarily, I learned that Taree is home to this right ol chap named Alex Knight who's quietly dropped a pretty wonderful guitar record called Teething. Oh and his perform active moniker is Brightness.
The record is top to tail great songs but the front two captivated me the most. 'Oblivion' for its clever songwriting and rhyming hook and 'Surrender' because it's damn well gorgeous. Also the backing vocal reminds me of younger, headier times, driving in cars lambasting pedestrians with The Walkmen or Grizzly Bear or My Morning Jacket.
There's a little Bored Nothing to some of the scuzzy guitar moments on the record but this twee, cute little song 'Surrender' is weirdly the one I've returned to most.
If you're reading this Alex, your record broke me, Shoot me an email guy.