Uncategorized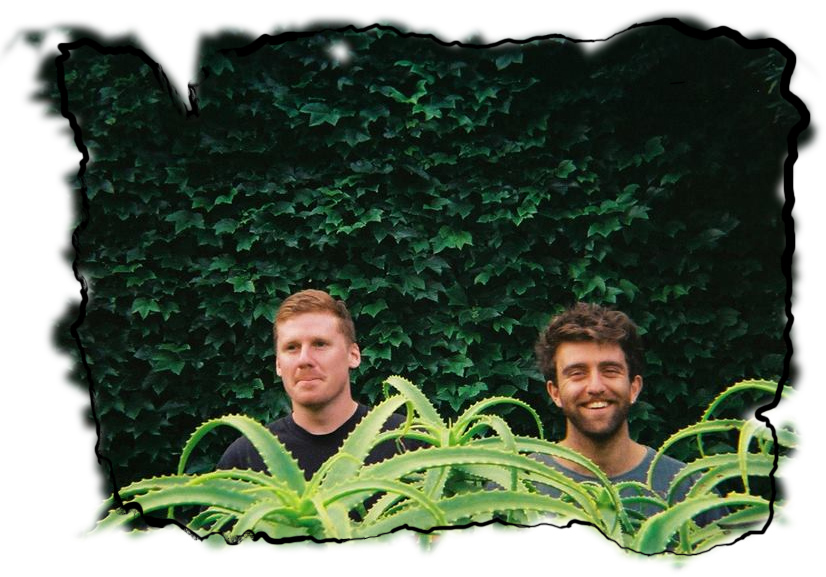 Sydney, there's a new bigboy in town. Technically if you add up all the members of Iljus Wifmo then it's two new bigboys, but don't get all maths on me guys, we're here to discuss music and everyone knows there's no room for numbers in music. There's a reason they call them time signatures and not time equations. Keep it smooth. So, I caught my first taste of their new Laz EP on Tim Shiel's Sunday Night Double J Program Something More. He spun a track from the EP called 'Alcala' which sounds like Black Vanilla remixing insectoid mating calls and is fairly indicative of the sort of sounds you'll hear on the EP. The four tracker is an adventure through realms of bass manipulation and clever rhythmic maneuvering, the likes of which I haven't the capacity to explain [well]. The heavier thumps are padded with spacious atmospheria, midnight wind through an abandoned industrial complex or boiling chemicals in a colossal iron vat. My favourite from the record is 'Frenetic', appropriately titled in its manic twitchiness.
Hmmmm, it's hard to put your finger on what genre this music is huh? Figuring things out is tricky. In light of this, I've opted to consider which genres are not relevant to this record rather than those that are.
Without further adieu, Here is a list of the genres that DO NOT apply to the new Iljus Wifmos EP.
1. Krautrock
Ha! I think we dealt with this one in the first sentence. Iljus Wifmo are from SYDNEY. Even if they enjoyed a month long holiday to Berlin they still wouldn't qualify as krautrock. A quick Google will reveal that it takes at least one year of permanent residency in a major German city to qualify for Krautrock status and even then there is a LOT of paperwork to be done.
2. Indie-Folk
It definitely is NOT indie-folk, this almost goes without saying. It would be a very unwise decision to book Iljus Wifmo as the main supports for Angus and Julia Stone because, I repeat, they are not making an indie-folk music. You could easily let them remix a song by the Tallest Man On Earth but I'm not sure what good it would do for Tallest Man, an artist whose fans primarily like music performed on acoustic guitars with rustic vocals and parochial themes, the sort of music you could safely call indie-folk. Those fans would not be interested in an Iljus Wifmo remix.
3. Witch-Grime
Ha! Witch grime? More like the Blair Witch Project! More like Tony Blair! More like AnTony Hopkins! More like Jon Hopkins… Uh oh… Wait. Maybe this is witch grime? Hmmmm. I'm not as certain anymore, this one will require more research.
4. Soul
Now I'll concede that there's plenty of humanity to this Iljus Wifmo record, but if we've learned one thing from Richard Dawkins' Twitter it's that there is no God and none of us have the faintest hint of a soul so to discuss music using such an absurd framework is to completely ignore all that science has taught us. If this genre was actually called 'Meaningless Void Of Eternal Non-Existance' then sure, that might be appropriate, but it's 2016 and I think we can all agree that we are all just bags of animated meat. Other acceptable names for this genre included 'Audio', 'Soundwaves' and 'Things For Ear'.
So that's all of them. That's a comprehensive list of all the genres that Iljus Wifmo aren't, everything else is absolutely on the table. As always, please use the text line to transmit your opinions on this particular topic and any other current events that you are equally unqualified to comment on.
The EP is out as of yesterday via Romanian (!) label Clubwerks.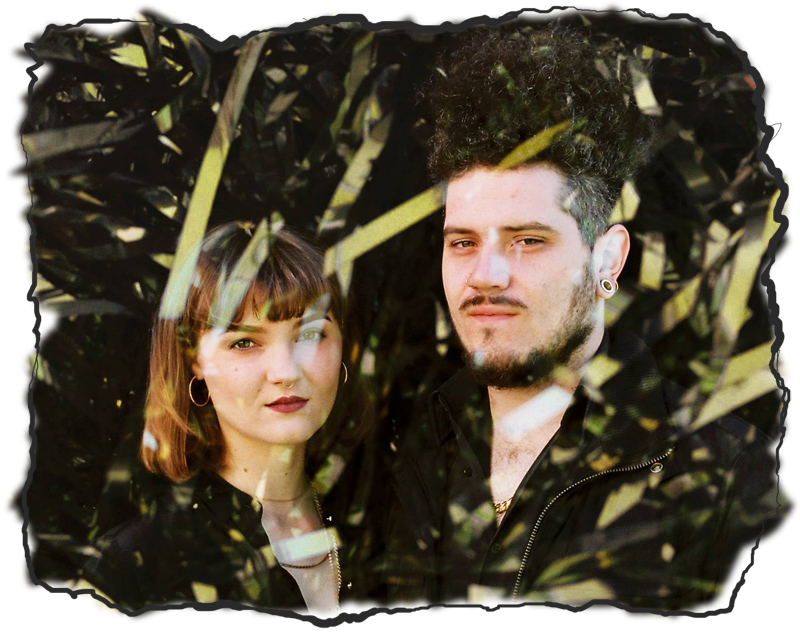 What better title for a track on the back of yesterday's annual vote competition to see which band has made the most comfortable song to listen to in the year of our Lord 2016. 'Contest'! Winning! Losing! Ranking! That's the thrust of the day's discussion and though I enjoy the spectacle of it and the opportunity to inject some nonsensical banter into an otherwise uneventful day (except for when Lewis played number #97 BEFORE #98 – MAYHEM!) I'm filled with a constant desire to hear a song that punches me in the stomach. And look, this song from FOREVR doesn't strike you in the face with such intrusiveness that you'd deny the bands potential to be a Band That People Like but it also doesn't scream Winner Of A Radio Competition. The guitars build impossibly on top of each other (something I'd almost NEVER get to say about a song on SD) but you'd expect that sort of wieldy guitar action given Donnie's background in Roku Music. Sam, who sings the bits with her voice as a singer in the vocal sections, was last seen in Mega Ogre so maybe we should judge them more harshly knowing that they've had a little practice before delivering their recent EP. Won't though, I wont at all. I'm just going to praise them real good and revel in the optimism and warmth that I feel when I go in on this record. Make sure you dive in on 'Heart Of Ice' too, it has a sonic crunch akin to that first Sleigh Bells recorded, similarly tempered with some electronic production.
They're playing Black Wire Records this Friday which means the ultimate Blackwire weekend is now ahead of you if you live in Sydney. FOREVR on Friday, Snakeface Saturday and Dave Le'aupepe on Sunday. Yum.
The below track from Melbourne's Abelard dropped in late November 2015 which means that, if you use maths, it's an entire year old. Wow. That's really old. How can I even listen to something so old? Incredible question, thanks for asking it. The immediate answer is that this song is a good song to listen to today, just as it has been every day since its release, except for that one day in Melbourne mid-December when the temperature was so high that the heat actually distorted soundwaves citywide and all music was off pitch for a full 24 hours. PBS listeners were calling in to talk trash on Courtney Barnett, that's the sort of day it was, nothing was sacred.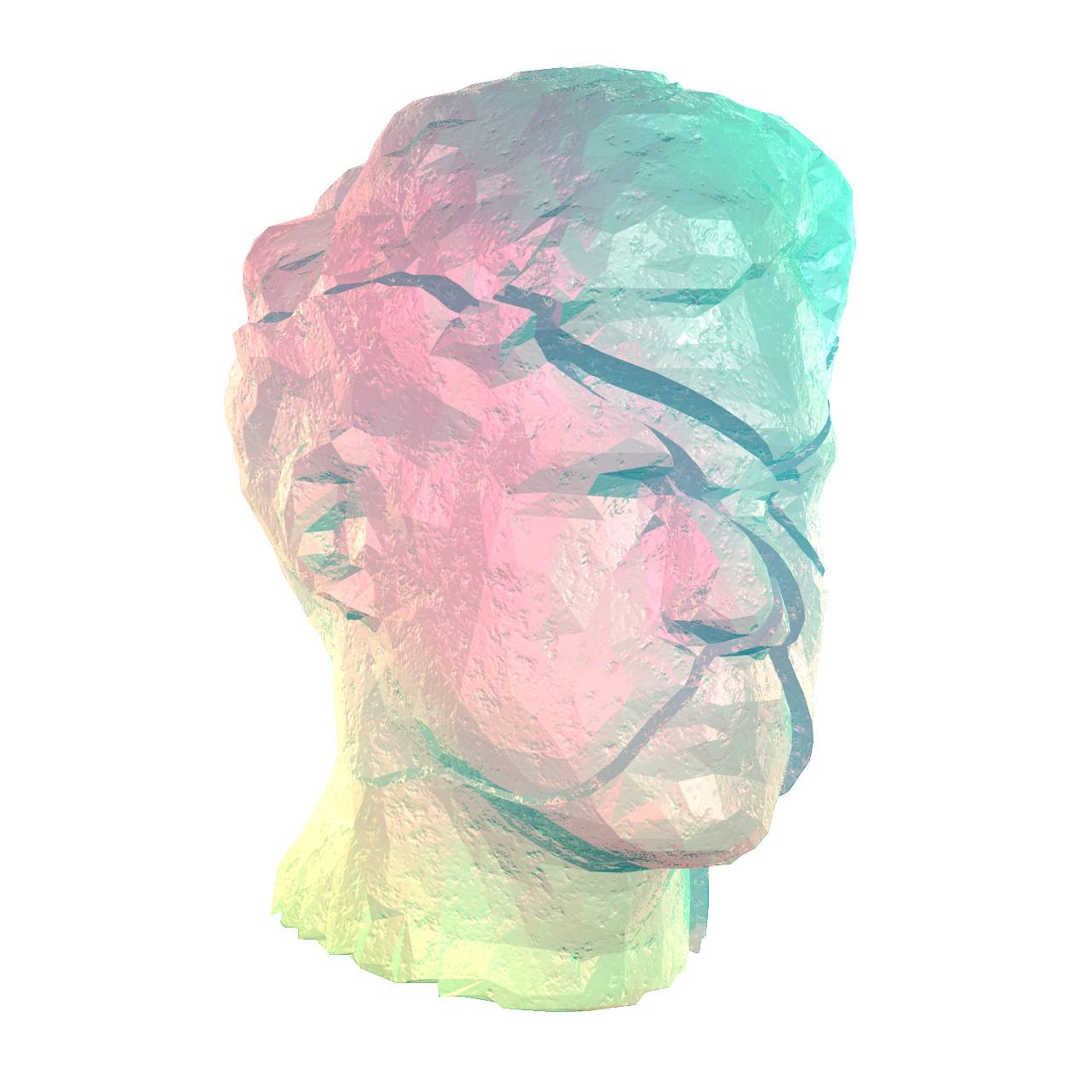 More great temporal news folks, me sitting on a track for a while is a throw back to the golden era of Sound Doc! Remember the glory days when it didn't matter if a song was new or old, so long as it had the South Dock tick of approval then it received its due three million plays? Well, there's a new me in town and the new me is the old me that likes old* music not just new music. Enough about new and old Tommy, just tell us about the SONG. Ok, sure, it's a sparkling high energy affair with a buncha samples in the vein of 80s R&B. You can feel the touch of fingertip on MPC pads as individual notes and samples slip in and out, the dominant of them from Change's 1984 jam 'Change of Heart', buried a lot more deeply than in the song from which its lifted, its pitch dramatically altered. Anyway, the short of it this is a real good one that holds even more promise than the Seinfeld theme remix he did at some point last year that I refuse to hyperlink because I want you to learn what it means to have a work ethic before you finish school.
*In 2016, anything that was release more than 45 minutes ago is legally classified as adult-conteporary
If I'm being honest with you reader, I don't listen to a whole lot of this sort of business. I go in on the odd, foolishly bumpy Woolymammoth number or ocassional Herzeloyd banger but as a general rule, anything with trap influence or a future bass tag is usually just a soundcloud skip away. Half of the reasoning is that it's the sort of music which inspires this sort of inane, highly irrelevant comment.

Noone cares what you wanted mate, the song is the song. The bloody soundcloud generation and their inevitable, valueless two cents. What So Not For This Guy, you kno what I mean? There were however, a couple of mitigating factors that bid me hit play on this record. The first was that Time Pilot delivered a wonky, unexpected remix of Spirit Faces' Cloudplay around a year ago (out via Sydney label TEEF, Stereogum's Record Label Of The Year 2015). The second was that this came with trusted peer recommendation and a Pilerats Records co-sign which is usually enough for me to, absolutely bare minimum, press play. The third is that they are famously lovely humans, so that's the foot upon which we've launched off.
I don't know if they're the best technical producers* in the country but I don't think that's their charm. It's not a record for the audiophiles among you (Pilerats signed Lower Spectrum to fill that particular niche) but it'll appease anyone hoping to hear some strange rythmic manipulations. Individual samples gain and lose pace unexpectedly and strange sonic references permeate the track throughout. There're string sections that feel lifted straight from Ben-Hur and the afro-beat inspired vocal cuts that evidently approve the track's title. This one might not be for the Sound Doc loyalists but there's certainly something to it.
*They also might be, I don't have an ear for this sort of bizness.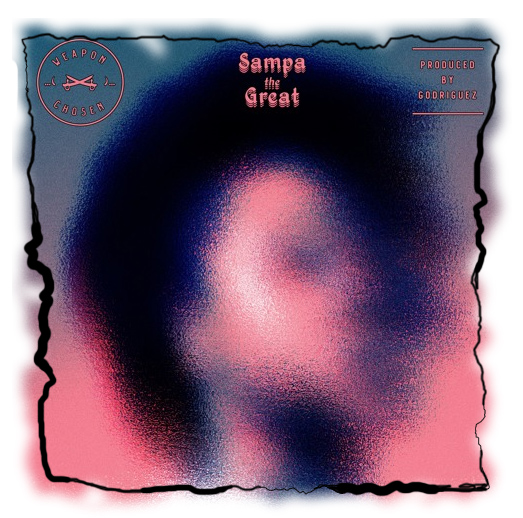 Everyone knows that I have two great loves. Last week those two great loves collided and this time I'm not referring to the combination of haloumi and EPL football that is absolutely the best combination concept I've come up with (patent pending). Well it was, up until this Sampa The Great x Hiatus Kaiyote [re]mixtape dropped. I've sat with it for enough time to know that this thing is neither this nor that but a brand entity that sums both artists. Nai Palm's vocals have taken a backseat and Sampa doesn't crush these song beneath her usual pulsing flow, instead dancing lightly across them to give fresh life to a new beast. Godriguez, the producer recently voted by Sound Doctrine experts as 2015s Artist Most Likely To Rend The Fabric Of Time And Space, does his thing again on this record with immaculate adaptions to the Hiatus songs that underlay these new edits. He is miles sharper here than on the earlier The Great Mixtape but it's no surprise since he's becoming an in demand producer for vocalists in Sydney. His production on Wallace's Negroni Eyes has seen the track garner a bunch of attention this week (alongside her, you know, excellent vocals and all that) and his own Godriguez 4.0 mixtape arrived via Vice a fortnight ago turning heads an immediately making those heads nod and then the mouths on those head open to say words like 'wow this is a great mixtape, I am enjoying listening to this mixtape.'
'Prince Miniqueen' is weirdly my favourite on the release despite clocking in at only marginally over one minute. It's a lowkey banger replete with Australian bird sounds, breathy gasps and pitchshifted backing vocals and a testament to the burgeoning skills of Godriguez who manages to make so much out of so little. Sampa demonstrates a whole style of vocal delivery on this record, demonstrated on tracks like 'Prince Miniqueen' where her lyrical cadence is as special as ever but the tone of her vocals is cleaner and smoother than we've heard before. 'Owl Chant' is a spiritual forest meditation that lives up to its moniker and is likely to leave you contemplative and little lost. It feels like this new mixtape is over all too soon but sometimes it's nice to finish a record and feel like you want more. Download the whole mixtape free via bandcamp.