Archive for April, 2013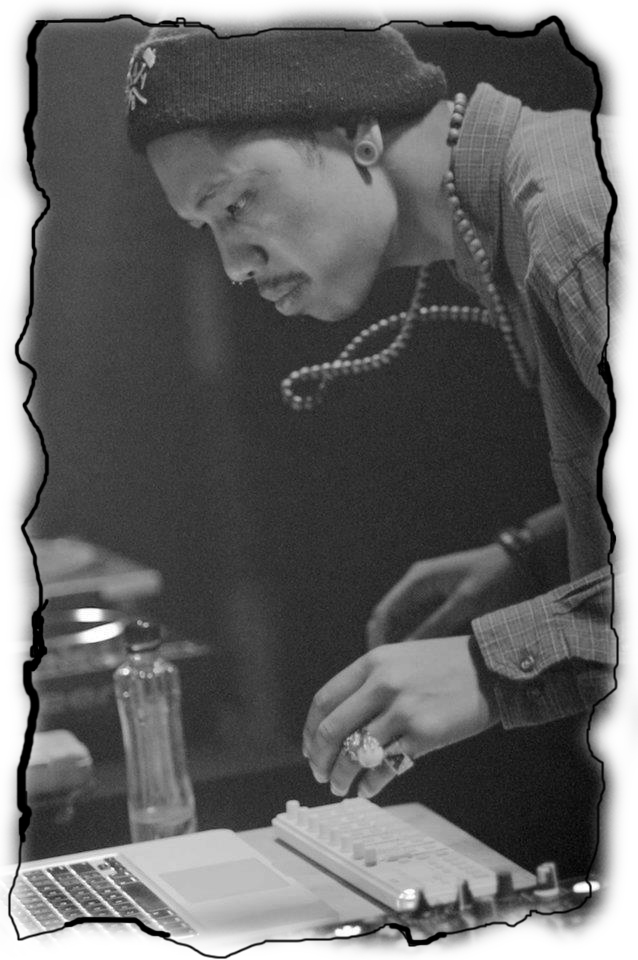 First off, let me say that it pains me to have two different players embedded in the one post. I know, it's not cheese and chalk but maybe it's something more along the lines of a combined orange and spearmint tic-tac experience. It's not going to taste like gutter taint but the combination will never reach the lofty heights of either individually. Orange tic-tacs though, what a delight. I can drop a punnet of those treats in a second. Silent Jay comes straight outta Melbourne with a number of similarly tasty cuts and loops, hi-hat and bass regularly making his tracks sound more organism than android and providing a good portion of the regular groove. How long until an MC walks all over one of the beats? Not soon enough I say, not soon enough.
It's a credit to the man himself that I had such a hard time picking and choosing which Silent Jay tunes to offer up here. If you sift through the digital stratosphere there are literally hundreds (but also not literally) of different tracks he's put together for various mixtapes and purposes which says to me he has it within his creative womb to proliferate a long spanning canon of jams. Definitely a name to watch within the field of future producers. He's got the touch.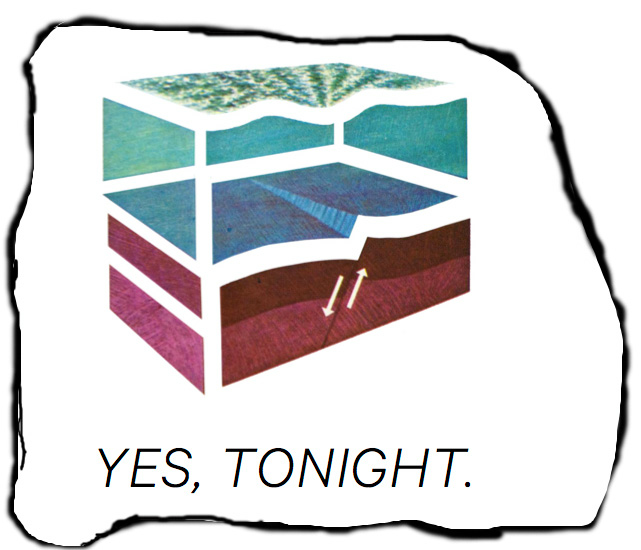 Swimming come via my sound doctrine inbox and quite kindly mentioned in their correspondance that they read my blog all the time which was a very nice thing to say indeed. Admittedly, far from the first time I've read that in an email and I've seen the Sound Doctrine monthly pageviews so either some of these bands are lying or they're all browsing at the same time from the one computer which is a really lovely community-building thought and will save money spent on ISPs. Someone write that down, that's a great business idea. It doesn't even matter though because it was a very sweet correspondence and this album of Swimming's was worthy of the time I've given it and more. It reminds me a little bit of O+M's full length in that there's a whole bunch of call and return, beats made through vocalisations and staccato strums, clicks and synths. Everything is short and meaningful across and album largely devoid of sonic foam which I rather enjoy. That said, it's also the complete opposite of everything I've just described because what do I know and who am I anyway etc. Seems like there have been quite a few missed opportunities to see this Adelaide trio in Sydney over the past six months but one can hope they'll see their way up here again soon.
Full album here
Facebook here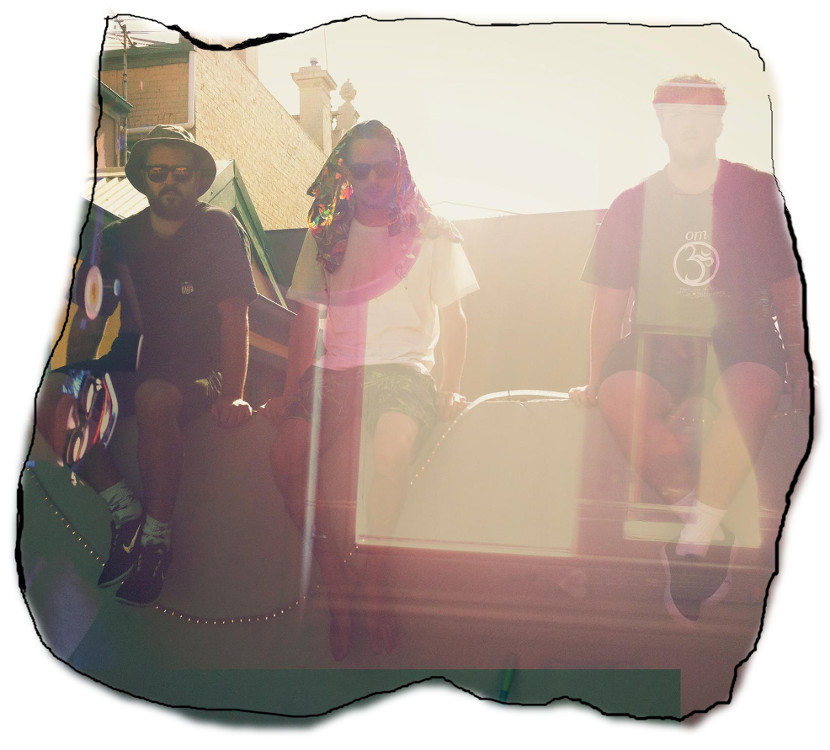 Apparently the ideal ear imbibed companion for skybound pyrotechnics and just as likely the perfect sounding board to the late night regret fueled self-inquisition that you wouldn't have to go through evening after night after evening if you'd just done the law degree your overly caring yet frightfully punishing mother insisted you should have and then met the gently but correctly spoken speech therapist that would have become your eventual wife. But you didn't, you thought three chords was enough to see you to the top of the Unearthed indie/rock charts (it was) and yet nobody cared. Why didn't they care? Now you've moved to Melbourne which is reportedly the home of garage rock and you're reverbing your way from support slot to small bar while some prick blogger writes about "another bloody dj who can't even play an instrument". But if it weren't the jam I'm saying it is, then it probably wouldn't be muffling it's way out of your dirty 2009 macbook speakers right now. Got you there mate. These dudes are a legit "band" because there's three of them and if that doesn't make them a band then they're at least a collective borderline a party maybe a crew and easily a clique. Maybe they even have instruments, instragram photos are showing me a few but we've all seen those posed for with little to no musical chops so let's not jump the gun fellas. I'm hoping they're making their own sounds and cutting all that junk together. Now we've just to wait for a little vibe before the subsequent PR package (and I certainly mean package in every possible way) and then we'll know for certain just what Yujen are about, oh then we'll know, oh yes. That said, the BPM is probably a little high to see this featured on your usual digital minimalist chilltronica digital haunts or whatever. Tunes below: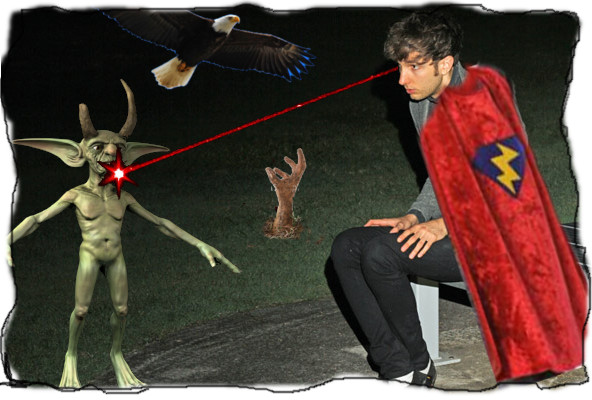 I didn't manage to secure an exclusive on this track but what I did get for all y'all is an exclusive Jeremy Neale image (see above) that you won't see on any other bliggity-blogz. Nope, not the coup I was aiming for but still a big deal I'd say.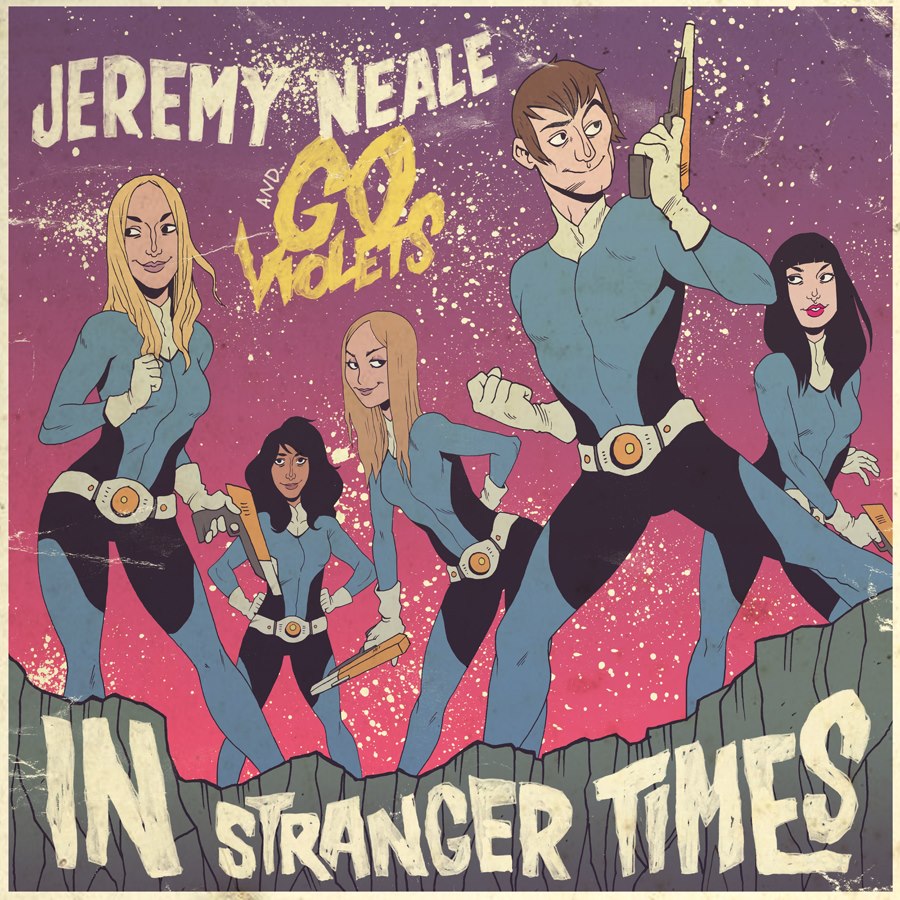 The tune I have to accompany said image is called 'In Stranger Times' and features Brisbane woman-quartet Go Violets who in-and-of-themselves make some pretty swell tunes. When two forces for good (see picture above) unite, one can expect positive vibes and that's exactly what one gets right here. What we've always known without question is that Jezbot can write some big hooks (see: Darlin' + Love Affair) and the addition of Go Violets in the chorus of this new track is a hell of strong decision from the Jeremy Neale board of directors. I thought Jeremy had debuted with what would probably be his opus in Darlin' but this trumps all that came before. I'd also like to take this opportunity to coin the Jeremy Neale Drinking Game™ wherein one must consume part of or even an entire alcoholic beverage any time the word 'Baby' or 'Girl' features on a Jeremy track. You can work the specifics out for yourself but obviously I've staked my claim on all future income. He'll soon be releasing a new EP which will feature his extensive canon of good-time hits at which point the mighty will look upon his works and despair.