Archive for July, 2014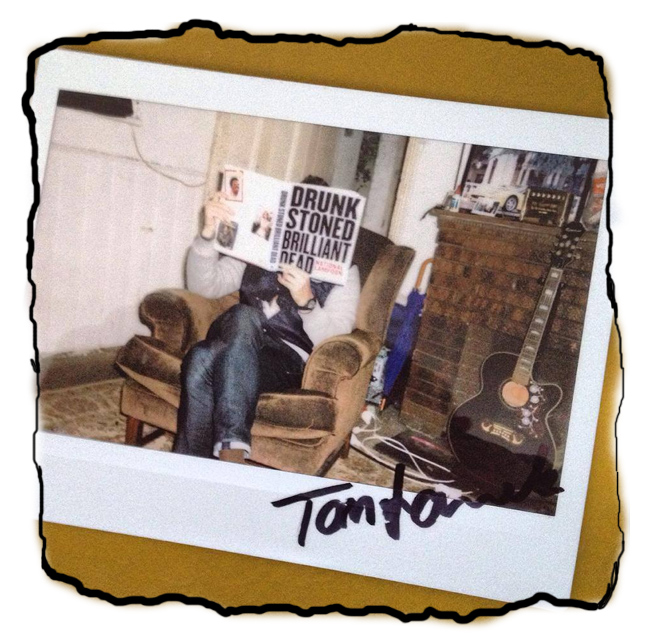 Though I've never put down words about Big Scary I've always been a fan of Tom Iansek. I like what he does as a producer and I like what he does as a solo artist. You loved it when I talked about his solo record Man Of Leisure in 2012 and your loyalty to the blog has been rewarded with another Tom Iansek record. Back then he was just called Dads but presumably there was an announcement and an awards ceremony because he is now #1 Dads. Heck of an achievement, very well earned. I'm not sure if the record is going to be populated exclusively with collaborations but it's two from two so far. The first track featured Tom Snowden of Lowlakes and was good but certainly not as good as this second jam. Ainslie Wills joins Iansek on this one as co-writer and vocalist and she's really done a number. Iansek himself sings the harmony with characteristic humility, there only to thicken the mix as necessary. Heavy handed he aint. All that without even mentioning that guitar, that verbose guitar line that joins Ainslie's vocal melody for the chorus. It's so tonally expressive that I can almost hear lyrics in each note but then maybe that's just the acid. It's a Thursday morning, after all, and I refuse to sit through a marketing meeting without the aid of hallucinogenics. Never again.
The record is called About Face and is out 8th August through Pieater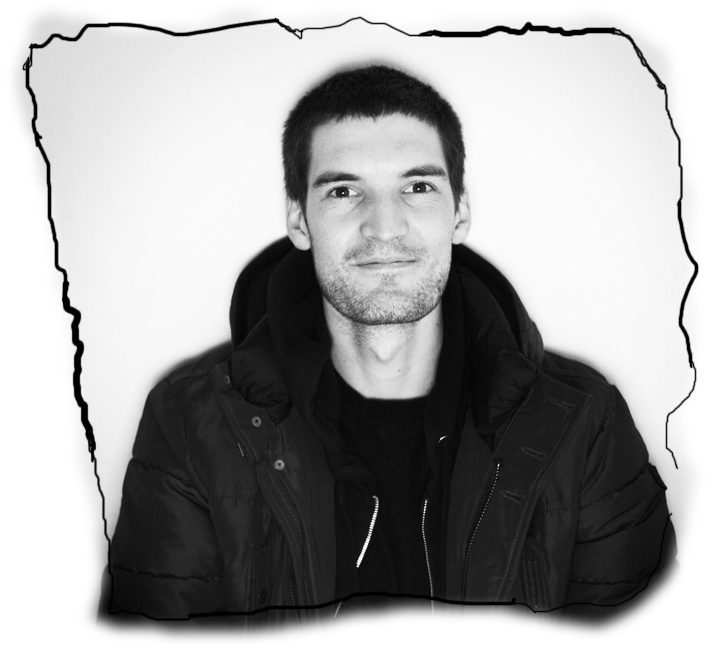 That insatiable Boulet is back with a shiny new video clip for the whole family to enjoy! Including an all-spitting, all-denim wearing, all-motorbike riding cast, the narrative is a truncated tale of low impact youthful rebellion. Having based himself in Berlin whilst recording his latest album 'Gubba' (out now with Popfrenzy), Boulet has presumably traveled many thousands of kilometers in the last year, and it appears his sonic output has experienced a similar transformative journey. Although in saying that, astute listeners would have seen this coming ever since the more hard hitting moments on his 2nd album (such as 'Trounce') as well as his various side projects.
This tune has movement and attitude to match the angsty (albeit tongue-in-cheek) vibe of the clip. It's verbed-out guitar rock and the first time Jonathan Boulet implores us 'we can't ignore it, not right now', it feels like the song has properly arrived.
Maybe this is where he wanted to be all along, far far away from his original incarnation as Modular's newest summery pop-touting 'wunderkind' back in oh when was it again, somewhere around 2010. I remember because I was in uni… the first time.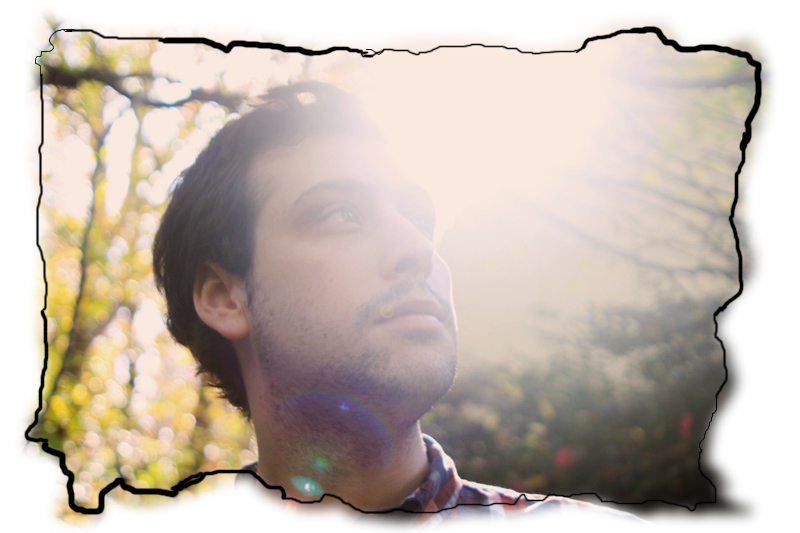 If you'll cast your minds back over the past ten years you'll recall that somewhere in there was a period that saw folk acts reach critical saturation. It feels like a dream now as our insular Australian world has cast its ears toward an electronic aesthetic that is so rich with sounds and textures as to make the acoustic guitar and vocal chord sound desaturated by comparison. It's hard to know for sure how we ended up here. It could be that soundcloud provided the platform and that the music was driven by the tech but it could also be the reverse and perhaps soundcloud was just a response to changing tastes. Profit where there's need, etc etc. A third theory is that we got it so wrong with dubstep that we're now forever doomed to cycle endlessly through newer and newer electronic music until we correct that terrible mistake with something ideal, a perfect digital sound. During that folk high point I had a favourite artist who went by the name Radical Face (and still does, intermittently) whose take on folk was made richer through his exploration of less traditional percussion. He had a nice voice too. The song below, it reminds me of Radical Face, at least a little bit. It has the same barrage of percussive staccato that pads the spaces and lends a galloping energy to the track.
The folk pigments could be enough to pigeonhole this track within that same hayday of last decade but the cut and looped guitar parts point to a synthetic dynamic that's more 2014 than 2008. This is the second single from Brittle As Bones, Setec's debut LP, the first being the rather pretty Water Or Concrete. Now I've given the record a bit of a once over and I think I can say, without exaggerating that it is 100% going to be released on August 18th. That's just a stone cold fact, provided of course that there isn't a blackout or a Great Catastrophe that prevents the record's digital release. It would actually be a sad irony in that this would be the perfect record to listen to during a blackout. Now that's insight. In truth, it's just a rather wonderful record exclusive of any context. Spend a few dollars on an artist and label that deserves domestic support.
I couldn't pick a song from the new Lower Spectrum EP so this is just an all encompassing Lower Spectrum post wherein you opt for full immersion in the five track EP instead of a single track / toe in the water. Highlights? Ohhhh, hard to say really. Probably Cathedral, Levity, Khlever, Nocturnal and Glimmer. So all of them. All the tracks are the best tracks.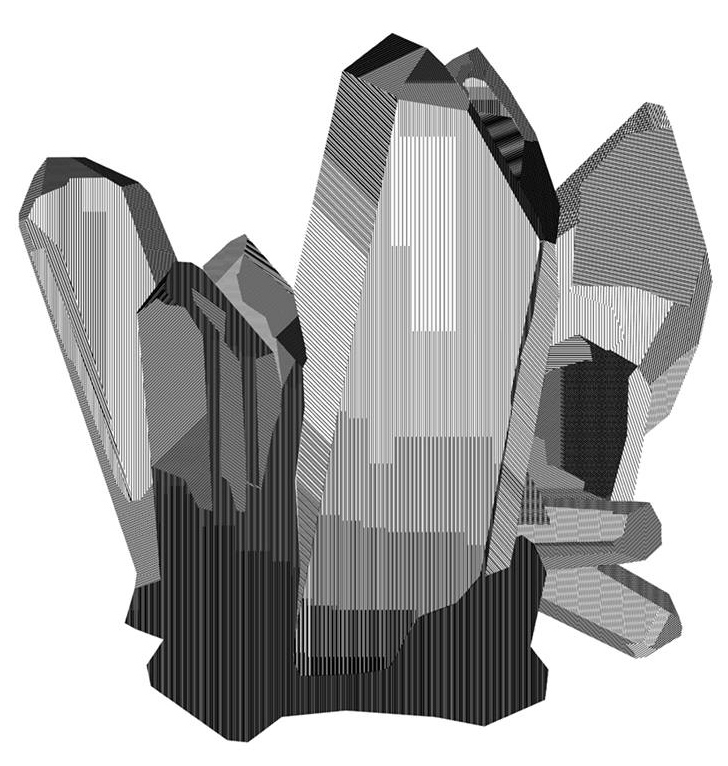 This is quite an exceptional EP indeed. It's six tracks of reasonably pure footwork though the defining strength of the release isn't in its adhesion to a format, its in the moments that it strays apart. The consistent inclusion of live drums is an inspired production choice, the likes of which we haven't seen since David Cameron decided to cast Elijah Wood as the main Avatar in the movie Avatar. And that was a long time ago now, so maybe you're starting to grasp the seriousness with which I'm treating this release. If I learned just one single thing from watching Avatar (and I assure you, I learned several) it's that our individual decisions can greatly affect the planet that we live on and sometimes even other planets that have more advanced civilizations. So when a fella like old Lower Spectrum (real name Ned Beckley) goes and pops real live tracked drums on his electronic music EP there's the potential for mountains to be leveled and dynasties to be toppled. At the very least my longstanding dynasty of not listening to Lower Spectrum repeatedly for the past week is now dust. Is now the right time to tell you that those harp sounds on EP opener 'Levity' aren't pulled straight from a sample kit? You heard it true, that's a real life harp folks. Now you're starting to get it aren't you, this outfit is closer to a band than a producer. And by outfit, I mean 'one guy'. THIS IS CRAZY! Could it all be true? Surely not.
Well, the bad news is that it's not all true- turns out that drum track isn't wholly acoustic but if it's good enough to fool me it's good enough to receive these mountains of praise. If you truly just don't have time to listen to this thing from start to finish then I recommend kicking things off with 'Cathedral'. You better not be won't be disappointed.
EP is out now through Zero Through Nine, a label that's proving to be a solid source of forward thinking electronica.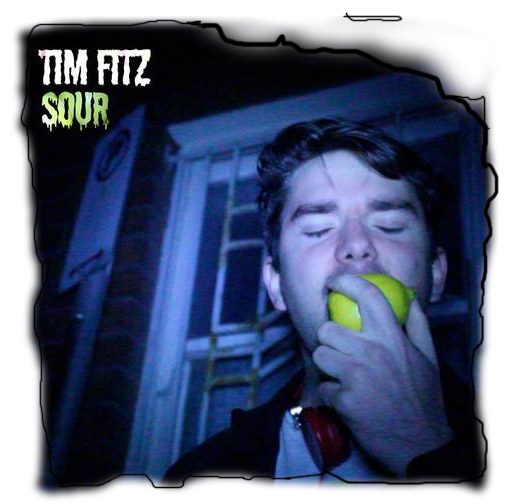 It's here, the one thing we've all been waiting for and the only thing that's been worth waiting for in 2014. Take that everyone and everything! It's the next Tim Fitz song and it's all we hoped for and more. The only thing more exciting than this single is his historic return to twitter but that WILL NOT overshadow this news of music. This single works on so many levels. It works for people who really like Tim Fitz, it works for people who don't yet like Tim Fitz but like the idea of coming to like Tim Fitz, it even works for anyone who wants to see a picture of Tim with some lemons in it. Citrus pals, we call that last group.
He is of course, a long time friend and a truly lovely human but don't let that stop you from entering into a proper discourse with this song. If you've ever sat sober on a bench on Oxford Street and watched the foot traffic on a Thursday or Saturday night then this may speak to that experience. If you've ever succumbed to the sort of career or relationship relativism which gives birth to feelings of inadequacy and resentment then this could resonate. I hope I'm never so reductive as to prune a whole song down to fit into a twin sentence summary though, and there's plenty more to be made of it. There's lots individual lyrical nodes that could be analysed on their own but it's a concept best received as one larger, rounder and more honest whole. I saw the guy play Brighton Up Bar supporting Jesse Davidson a week back and it was an outstanding sight and sound. He's always had technical flourishes and inventive ways of reproducing his recordings live but last weekend's set was the first where I've felt genuinely moved by one of his songs. His forthcoming EP benefits greatly from the more developed aspects of his songwriting but there are a few production flourishes on there that will reveal the classic Fitzfingerprints.
Memo to self: business idea, Tim Fitz branded fishfingers. Possibly in brand partnership with Woolworths or Aldi if desperate.
The worst mistake you could make today would be not further exploring his diverse back catalogue.