Archive for December, 2011

The first question I asked myself, when making this list was "What are the ten best albums of this year, in my opinion?". I was going to run with that, before a second thought struck me. "Instead of posting my top 10 favourite albums of the year" I thought, "I'll post an objective list of the top 10 best albums of the year". So this list isn't just my opinion (though it is also my opinion) but the factual results of a scientific investigation into all the music, everywhere on earth, that was released this year. Strong contenders that were left off this list included Real Estate, Destroyer, Tom Waits and Wild Beasts.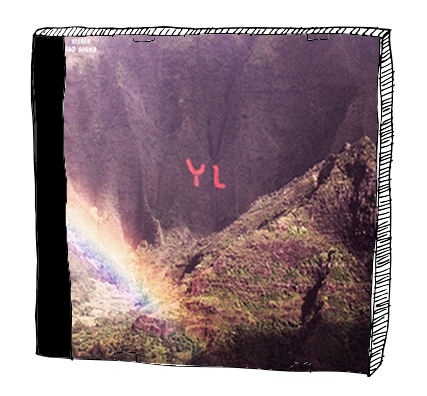 1. Youth Lagoon
The Year of Hibernation
'Cannons'
Audio clip: Adobe Flash Player (version 9 or above) is required to play this audio clip. Download the latest version here. You also need to have JavaScript enabled in your browser.
The dudes name is Trevor Powers and he's making excellent music. Those facts combined should be enough to guarantee anyone a number one spot but there's more, there's more. To really get behind an artist and for an album to truly settle with me I need more than eleven tracks of well performed music. Obviously it's a great start, but there's plenty of acceptable music out there and I demand a little extra. I need to believe that the music I'm hearing comes from the artists' experience or that at the very least, the song is a genuine outpouring of the artists' personality and not just a repackaging of another's. This is where Youth Lagoon stands so tall among other albums released this year. The muffled beats and the reverb heavy vocals together sound fantastic but the heart behind the music is undeniable and unrepentantly placed on display. I've developed some real fanboy feelings toward Youth Lagoon over the year which makes me think that come February, when he comes to Sydney, I'll probably be waiting around after the show for a signed poster and any stray hair follicles that I can get my hands on. IT'S DNA FOOLS, YOU CAN'T PUT A PRICE ON THAT SORT OF THING.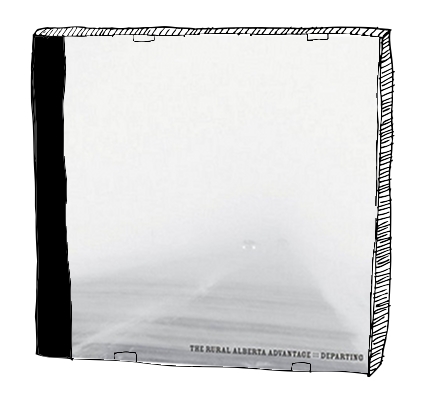 2. The Rural Alberta Advantage
Departing
'Stamp'
Audio clip: Adobe Flash Player (version 9 or above) is required to play this audio clip. Download the latest version here. You also need to have JavaScript enabled in your browser.
The Rural Alberta Advantage didn't win me over with any releases prior to this year's Departing. The first track that I heard, 'North Star' drew me in via the earnest vocals of Nils Edenloff who I earlier this year compared to Jeff Mangum, and I stand by that in that they're both a little gravelly and they're both amazing. What's more, the band are only a three piece and I have plenty of time for any artist that can call forth a full sound from the bare minimum tools. The song that drove everything home for me was Stamp. Just listen to the shallowness of those drums. My uninformed reckonings have probably sent several drum technicians into cataplexy these past few seconds but as the old saying goes, 'sometimes guys who don't know anything end up knowing the most of all'.
'Holocene'
Audio clip: Adobe Flash Player (version 9 or above) is required to play this audio clip. Download the latest version here. You also need to have JavaScript enabled in your browser.
On the back of For Emma, Forever Ago, Bon Iver's self-titled record was released in June this year to mixed critical response. Some felt that Vernon had strayed too far from what made For Emma so incredible, others thought he hadn't progressed far enough. For my part, I'm alright with what's gone on upon this record. The falsetto is still there, the melancholy is still there, it's just underpinned by something more than an acoustic guitar. That's fine with me, I didn't demand an overly experimental follow-up record, I just wanted to see any sort of development, and it's evident on this record. It's still more beautiful than your firstborn and smarter than a Ruse student and because of that I call this the number three [international] record of the year. The polarising 'Beth/Rest' final track on the record (or "The 80s song" as some have taken to calling it) is my favourite from the record but I'll stream 'Holocene' purely because it's a little more accessible to a first listener (where have you been these last three years!?).
'Measurements'
Audio clip: Adobe Flash Player (version 9 or above) is required to play this audio clip. Download the latest version here. You also need to have JavaScript enabled in your browser.
Continuing on with another self titled record, James Blake released a genuinely ground breaking album this year, the sounds of which noone had really heard before. Crystal vocals over the top of a bass heavy, minimal beat doesn't sound that new or exciting by description but upon first listen you'll know what I'm talking about. Like Bon Iver, you'll undoubtably have heard of James already, especially since he released 61 different records over the course of 2011. The brand loyalty that Blake has established has even meant that folk-centric listeners are championing his exclusively electronic records, which for me seems an absolute farce. I gather that those same records are well respected in electronic circles (electrurcles) but every time something remotely synthesized comes on FBi you change the station, so stop pretending you're all about it.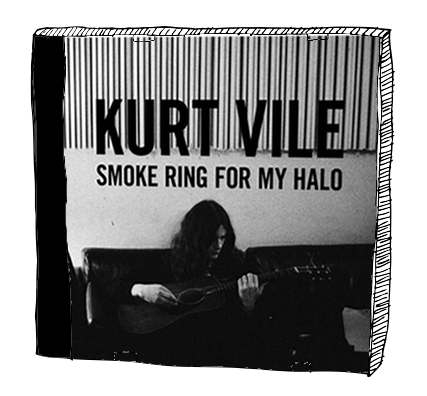 5. Kurt Vile
Smoke Ring For My Halo
'Baby's Arms'
Audio clip: Adobe Flash Player (version 9 or above) is required to play this audio clip. Download the latest version here. You also need to have JavaScript enabled in your browser.
I tried so, so hard to resist Kurt Vile, I really did. Every cool cat and their cool cat mother was raving about the guy when tracks from Smoke Ring for My Halo popped up online. "Not for me" I thought. "I don't bend to public opinion". Yet somehow I exited the Red Rattler last month thinking "Best. Show. Ever" with my ears ringing and my blood pumping, the show capping off what had been a recent obsession I'd had with all things Vile. His lyrics are as strong as some of the all time American song-writers, and that's no joke. I came into the game late, cynical and ready to pan this thing but now I'm all about it. I think it's a case of listening to the right song first, rather than diving straight into the deep end and you'll hear that song below.
'Art of Almost'
Audio clip: Adobe Flash Player (version 9 or above) is required to play this audio clip. Download the latest version here. You also need to have JavaScript enabled in your browser.
It's tough to have a lot to say about this record because there aren't really any gimmicks to catch upon. It's pure and simple indie rock. Wilco have a hugely deep and loyal fanbase, most of which will have listened to earlier Wilco albums far more comprehensively than I ever have or ever really will. So as an uninformed, recently christened fan of Wilco, I excitedly brought home a promo copy of this record from work, long before we released it and proceeded to kick myself for having been too pigheaded to give the band the time and effort that they deserved. You'll like this record if you like Radiohead, Abbey Road, Band of Horses, Ryan Adams or Spoon.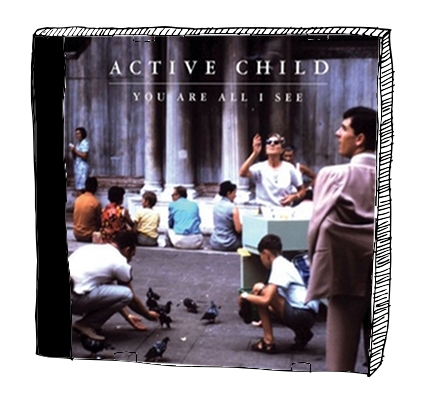 7. Active Child
You Are All I See
'Playing House'
Audio clip: Adobe Flash Player (version 9 or above) is required to play this audio clip. Download the latest version here. You also need to have JavaScript enabled in your browser.
Twinkling. I can't think of a word that better describes the debut album from Active Child. For me the word conjures up disturbing images of a particularly scrawny twink (don't google it) but more importantly it captures the sparkling, shiny and atmospheric nature of Pat Grossi, AKA Active Child's music. His first full length, You Are All I See is like many of the other albums mentioned in these lists, an amalgamation of multiple styles and sounds. There's muted beats, a whole lot of synth, lilting harp (I know right!?) and Grossi's unique voice. The album might possibly lack in diversity but the sound is too fresh to become old fast. Potentially the album contains a few singles that are stronger than the album as a whole but it's still a firm offering and one that takes my number seven spot.
'Little Black Submarines'
Audio clip: Adobe Flash Player (version 9 or above) is required to play this audio clip. Download the latest version here. You also need to have JavaScript enabled in your browser.
El Camino is an absolute diamond amongst this years releases. It's the record that they might well be remembered for, not because they're body of work up until now hasn't been first-rate, but because this is their most full formed and mono-directional release yet. Don't get me wrong here (SERIOUSLY. DON'T GET ME WRONG), I love albums like Thickfreakness and will definitely always appreciate them more than El Camino thanks to their pure grit and sentimental importance but El Camino is going to appeal to a far wider audience than their earlier work. It's more polished and better produced than earlier records but regardless of what direction the pair decide to take for future records, you can bank on them putting out stone cold dynamite.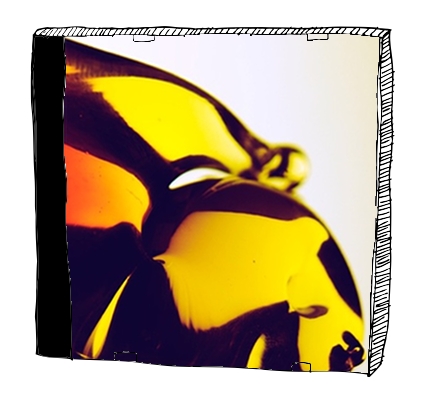 9. Hooray For Earth
True Loves
'True Loves'
Audio clip: Adobe Flash Player (version 9 or above) is required to play this audio clip. Download the latest version here. You also need to have JavaScript enabled in your browser.
In April this year, I posted the video to the first single from Hooray For Earth's True Loves. It was the title track from the release and it was bananas and everyone knows that bananas are fantastic and a tasty treat. What most people don't know, is that they are high in iron and they reduce the risk of high blood pressure and they contain vitamins useful for helping folks give up smoking. All factual facts. Anyway, the record revolves around the soothing voice of Noel Heroux and around this voice rushes 80s synth padding, created noise and immaculately produced beats. I can't recommend this album more highly to any at all interested in electronic music in the vein of this year's Laneway lineup. They've definitely piggybacked artists such as Animal Collective, Grizzly Bear and Gang Gang Dance but what they've come out with is something else altogether. I haven't seen this one crop up in too many other end of year lists so I'm either ahead of the game or I have bad taste, maybe both.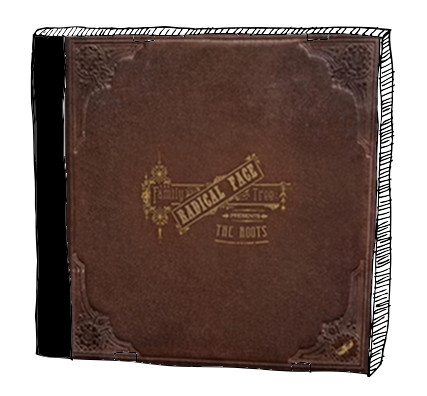 10. Radical Face
The Family Tree: The Roots
'Pound Of Flesh'
Audio clip: Adobe Flash Player (version 9 or above) is required to play this audio clip. Download the latest version here. You also need to have JavaScript enabled in your browser.
Inevitably Family Tree was going to find it's way on to the top 10, and may have sat higher up this list had he demonstrated a more obvious progression from 2007′s Ghost. Family Tree is fantastic, and for the same reasons that Ghost was; a beautifully organic drum sound, blood pumping vocal crescendos and a left-of-centreness that made the record genuinely unique. The first two of those features are evident again on Family Tree but the third seems sadly absent. It's in the top 10 because it sounds wonderful but I want more from my music. If I wanted to hear Ghost again I'd put Ghost on again, or at the very least I'd pay my maid to put Ghost on again, if I was too far away from my iMac to do it myself. To the new Radical Face listener: YOU WILL LOVE THIS RECORD. To those who have listened to everything he's released prior to this: Still purchase this album, just don't expect your mind to be blown again.
I'm just going to post this up here for your attention.
You'll note that there are no real surprises among the releases that I've selected for this years Best of Australian list. That makes sense though doesn't it? If I really dig an album I obviously would have mentioned it earlier in the year once or twice (or eleven times in Valar's case), though Royal Headache are the exception to the rule as if I'd posted just one of their songs your asthma would have flared up again and I'd be accountable for both your declining health and your medical bills, and I don't need that on my conscience or my bank statement coming into the new year. There's a few releases that were on the cusp of this list but in keeping it snappy I obviously had to leave out some pretty fantastic music. Oliver Tank's Dreams EP is one that I really wish I could've fit into the five but it's just a factual fact that six doesn't fit into five. Also Dick Diver were hard done by not to have New Start Again in the list, which will no doubt see them gutted when word gets back to them this week. In my first year working for the man I've missed a whole swathe of Australian releases so no doubt there'll be some word on what should have been in this list. TELL ME WHY I'M WRONG.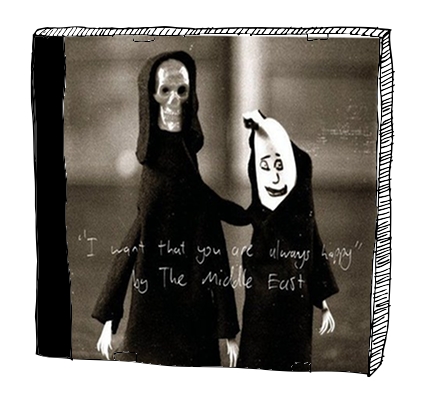 1. The Middle East
I Want That You Are Always Happy
Unearthed | Myspace | Facebook | Website

'Months'
Audio clip: Adobe Flash Player (version 9 or above) is required to play this audio clip. Download the latest version here. You also need to have JavaScript enabled in your browser.
If you'll recall (you probably won't as we're not friends) I made the early claim that The Middle East's second full length I Want That You Are Always Happy was the best record of the year. I made that claim having heard just the one track from the album and retrospectively I realise that I've made a mistake. It wasn't the best album of the year, it was the single greatest album of all time (Disclaimer: this is hyperbole). Despite being stylistically all over the shop, every single track on the record was dynamite. This would be no mean feat were it simply a ten track record but this thing is fourteen tracks deep and not once did they drop the ball. Whether it's the funeral dirge that is 'Black Death 1349′, the hook laden 'Hunger Song' or the nine minute acoustic ballad 'Deep Water', one can hear a strength in songwriting that transcends genre or mood. This is beginning to sound to much like an album review though, so to redirect things to myself once more, I'll make clear that this would have been the album of the year above all internationals if I hadn't separated these lists so exclusively.
'Lion's Heart'
Audio clip: Adobe Flash Player (version 9 or above) is required to play this audio clip. Download the latest version here. You also need to have JavaScript enabled in your browser.
Coming in at number two on the domestic charts (though like The middle East it would have cracked into the international top ten) is Oscar + Martin's For You. The album is a mixture of hip-hop influenced beats, very simple harmonies and a little glitch. While these ingredients may not constitute a club thumper, the end result is a danceable brew. The two piece don't demonstrate their smarts through brilliant word play (it can be a little trite lyrically) but show a conceptual ingenuity rarely seen in our domestic scene. These songs are structurally bizarre and unexpected noises clip in and out at just the right moments. It's a melodic, beat driven, gentle, straight-down-the-line genius record. Buy this. The live show has more low end (which apparently means bass or something) and showcases more of their hip-hop roots though this is tactically counterweighted by falsetto.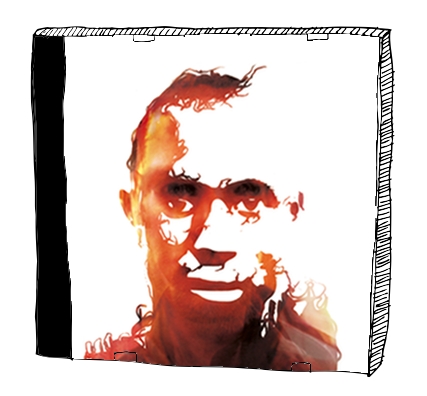 3. Valar
The Belly Of The Whale EP
Bandcamp| Unearthed | Myspace | Facebook

'Uptight'
Audio clip: Adobe Flash Player (version 9 or above) is required to play this audio clip. Download the latest version here. You also need to have JavaScript enabled in your browser.
If this EP was even half as strong as the band's live show we'd have an all-time classic on our hands, yet here it sits in number three. That could mean any number of things. I might not have an elementary understanding of the numeric system or perhaps I've misunderstood the idea behind 'the best of 2011′. NAY! I jest. All I'm trying to say is that the new Valar, featuring the delightful Pete on bass (Of Peter Comes From Neverland) is a sight to behold and behear onstage. I don't think the EP fully conveys what they're about at this current moment in their career but it does give us a glimpse of what they're capable of. There's a strong cohesiveness between the tracks but there's also a fantastic variety to the five. Bree of the Middle East features on 'Dragon of Doubt' and 'Hocus Pocus', both of which are melancholic to the point of despair, though the latter concludes with group vocals that seem to emanate hope. There are hints of the jazz explosion that has since entered their performances in tracks like Uptight and East of Here but despite all it's charm, this won't be the album that sees Valar break. Keep your eyes peeled for the next release, they'll probably be looking at the incomparable prestige that comes with a Sound Doctrine #1. Fingers crossed for a full-length.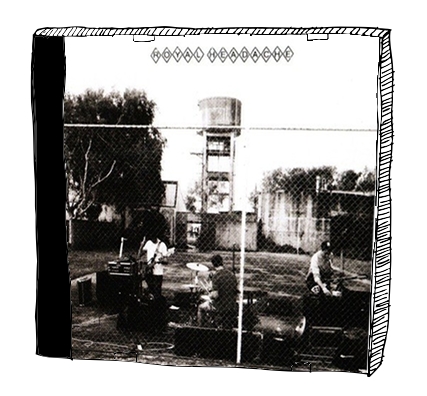 4. Royal Headache
Royal Headache
'Down The Way'
Audio clip: Adobe Flash Player (version 9 or above) is required to play this audio clip. Download the latest version here. You also need to have JavaScript enabled in your browser.
This album was the source of so much contention in 2011. Despite it being no more than a three sentence review, the Pitchfork writeup that they received in 2009 has somehow become the most discussed feature of Royal Headache's musical journey so far. It received a fairly negative review on Mess+Noise, which in turn prompted this fairly hilarious deconstruction of the review before topping the M+N reader polls. On top of this, the band shirked the usual Triple J Unearthed route which has found them very, very rarely played on Triple J, despite individual presenters championing the album online. The ten tracks barely total a half hour, each being punchy, short, sharp and extremely lo-fi. You'll find yourself humming the tunes long after hearing the record because in spite of all it's grit and fuzz, the album is inescapably catchy. I walked into JB Warringah Mall to purchase this record (in my defence, it wasn't in stock at any independent retailers) and some rock and roll officianado saw me pick up the one copy of the CD in stock, and remarked "It's way better on vinyl". Thanks guy.
Bandcamp| Unearthed | Facebook

'Doubtface'
Audio clip: Adobe Flash Player (version 9 or above) is required to play this audio clip. Download the latest version here. You also need to have JavaScript enabled in your browser.
Tim Fitz oozes more ideas than his tracks are capable of containing. On the back of his Infinite Space EP (also released this year) came the Beforetime EP, bursting with technical experimentation, abberant beats and lucious piano lines. It was genuinely hard to pick a song that represented this body of music as a whole because the entire package is just so mixed and quaint. There's 'The Line', wherein Fitz fuses elements of Two Door Cinema Club, early 80s funk and the Proppelerheads into one bizarre and fantastic three minute stretch. 'Hold Back a Second' is perfectly natural lounge groove and the rest I won't hazard an attempt to classify. Atop these tracks are signature Fitz piano lines, whilst all other instruments are played by Dr Fitz, who recently completed his pHd in being a top bloke. And you know, the free download didn't hurt either.
To spare you from another Christmas of Mariah Carey's ear brutalising tunes, here is the Sound Doctrine Christmas mix, tailor made for your tastes. The most of them are very specifically Christmas tunes (including multiple renditions of 'Have Yourself a Merry Little Christmas') but the lone stretch is 'Winter Song' by The Head and the Heart which, despite my every attempt to omit it, still found itself in the mix. This is partly an apology for the small part I've played in Michael Buble's Christmas record going quadruple platinum here in under a month and partly my piece in the Yuletide celebration . Merry Christmas.
Track Listings:
1. Sufjan Stevens – Joy To The World
2. Sleepyhands – Noel
3. Ryan Adams – Hey Parker, It's Christmas
4. Ohbijou - Last Christmas
5. Josh T. Pearson – O Holy Night
6. Chris Martin – Have yourself A Merry Little Christmas
7. My Morning Jacket – When The Bells Start Ringing
8. Ron Sexsmith – Maybe This Christmas
9. Rolan K Smith & The Sinners - This Could Be The End (Merry Christmas)
10. Woods - Christmas Time Is Here
11. She & Him - Sleigh Ride
12. Bob Dylan – Hark! The Herald Angels Sing
13. Chris Garneau – It's Almost Christmas
14. Teitur – Happy Christmas (War Is Over)
15. Otis Redding - White christmas
16. Erica Froman and Danny Brackamn (Of Anathallo) - First Noel
17. Andrew Belle – Have Yourself A Merry Little Christmas
18. The Head & The Heart – Winter Song
19. Coconut Records – It's Christmas
20. Simon & Garfunkel – 7 O'clock News/Silent night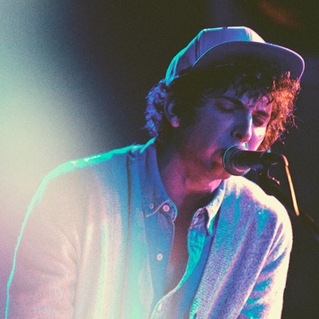 Youth Lagoon dropped this one yesterday in a session for Sirius XM (whatever the hell that is) and in some ways it's true to form (sparse, emotional) and yet it does touch upon something different in that there's no vocal reverb here. Do yourself a favour and listen to the original too, while you're at it.
Youth Lagoon – 'Goodbye Again' (John Denver Cover)
Audio clip: Adobe Flash Player (version 9 or above) is required to play this audio clip. Download the latest version here. You also need to have JavaScript enabled in your browser.