Archive for January, 2013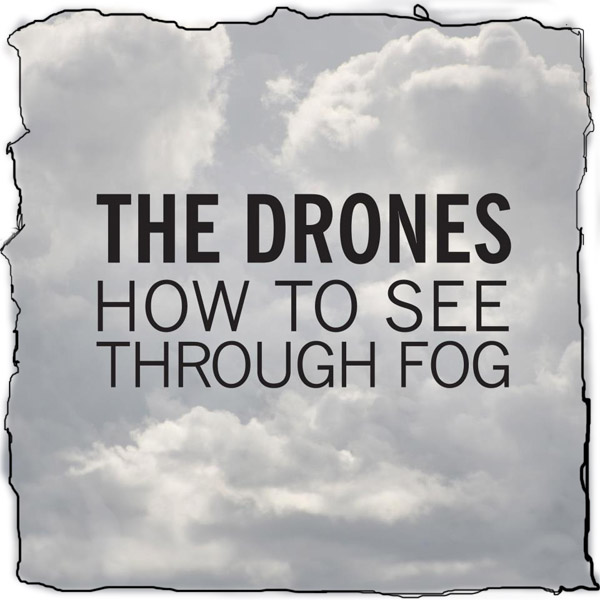 Not going to say anything, just going to shove this in front of your eyeballs/earballs and ask that you do what needs to be done, hit your play buttons, adjust your chair's vertebrae support etc etc. Surely no introduction necessary for a band as seminal (in every possible sense) as the Drones. Download via poa
The Drones – How To See Through Fog
Audio clip: Adobe Flash Player (version 9 or above) is required to play this audio clip. Download the latest version here. You also need to have JavaScript enabled in your browser.
The band's sixth record I See Seaweed will be out March 1 via ATP Recordings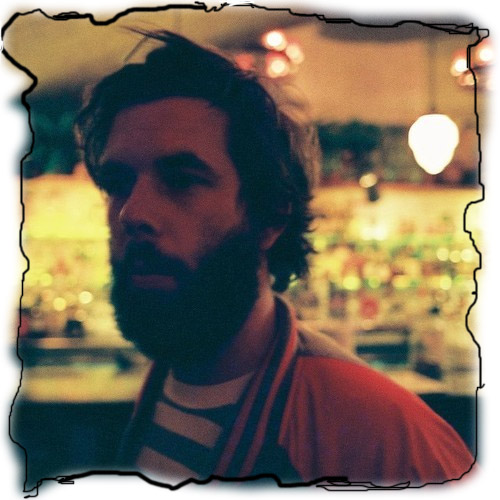 This one comes striaght from the mouth of Mister Triple J Unearthed himself and it's a woozy synthy wench with a heart of gold brah. It reminds me of that time I heard a really killer synth heavy track with a overtly funk-fueled groove. Oh wait, my bad, that's this time! Ha! Boy is my face red. I must really be going wrong over here. I really like saying this guy's name too. Zebra Zap. Say it. Zebra Zap. Zebra Zap. Ha! More goodtimes. Anywho, I'm really, really into it. Subsequent listens have yielded different fruits, be it a further appreciation for that piano line or just noticing the sonic space between beat and vocal. It's not often you hear an artist use silence / noiselessness with clear intent and an superb outcome. I couldn't tell you much about who he is or we he (they?) came from but I don't need to. Let the music speak for itself. A free download over at Triple J Unearthed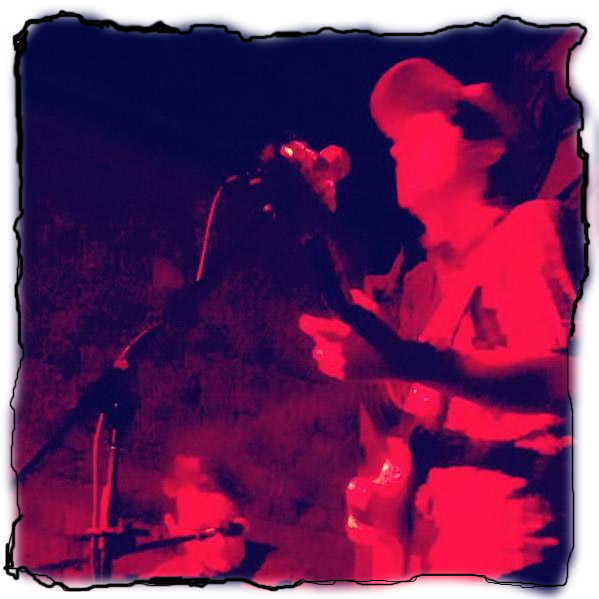 It's hard to pick and choose between the bands that make up Melbournes #chillmate scene (© Darren Levin 2012) since a good many of them, well… they sound quite similar, let's say that. I know it's sacrilege to say that of a sound so presently 'with it' but Australian accent + lo fi + "jangling" guitar does not always maketh a good song. Sometimes it does but not inherently. I should clarify before some black and whitist makes this a sticking point in every future comments section; There's some really fantastic bands coming out of that scene right now but we're surely on the cusp of critical mass. Some less than savoury bands are beginning to ape some only slightly more savoury bands who are in turn aping the early proponents of said sound.
The Removalists were a sure choice for me because the vocal delivery isn't a charicature of itself, the guitars actually resolve into melody and there's lyrical substance throughout the four tracks ('Better With Age' without doubt referencing Ecclesiastes). And for a little extra flavour, the band take leaf out of the Sleigh Bells playbook distorting the low end on 'Young Adults' and 'Better With Age'. Anyway, three excellent tracks and an interesting, pianoed interlude make up what I have no trouble recommending you: The Removalists' Semi Professional EP
They've been relatively prolific these past few years with a treasure trove of back catalogue for you to taste as well as a series of album arts that suggest a serious natal fixation? Also, tough band name to google, this one.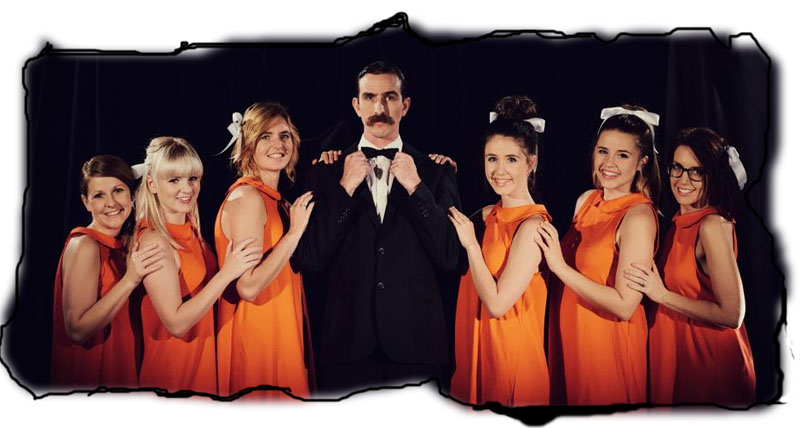 Firstly, let's set something straight. There's a degree of misrepresentation in the new track from The Starry Field. Mark Myers, formerly of The Middle East who I'm more than slighty partial to, is the brain, voice, hands and mixing desk behind The Starry Field and he used to look like this. Now he looks like this. So when when he sings 'Just because I haven't shaved for weeks, doesn't mean I'm lazy', I call shenanigans of the most outrageous order. It looks to me, Mr Myers, that you'd well and truly stayed atop your shaving game. There is one part of this track that rings quite true for me though- 'I'm trying to be the most awe-inspiring guy that I can be'. The dude can write the hell out of a song, perform said song exceptionally then mix and master it perfectly. I say perfectly as if there's an objectively correct way that mixing can be undergone and I tell you this: there is, and you're hearing it.
This new single is the first we've heard from The forthcoming record from The Starry Field which is due out in March / April this year. It's got an unreasonably catchy pop-hook though I have a sneaking suspicion that the rest of the record won't follow along similar lines. I can see this smoking radio over the next month, maintaining a stranglehold over neural real-estate before the rest of the record drops and reassures punters that The Starry Field has a repertoire boasting not just catchiness but also poignancy.
Sometimes I wonder how these posts will read in retrospect and this is one that I write with the expectation that 2013 will be kind to The Starry Field. To the future you and I who are reading this with the gift of hindsight, I called it, right?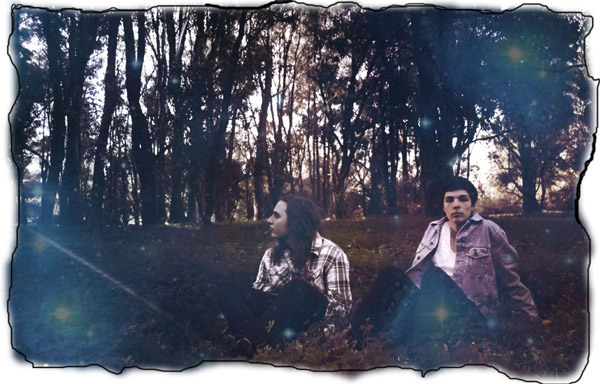 If these two tracks weren't recorded underwater than it must have almost certainly been within a room fully submerged in gelatinous goop. We're not talking lo-fi, just jam-packed with synth padding and reverbed snare snaps. The internet tells me that Water Graves is made up of two Perth gents and that they've been around since the start of last year. Iridescent has glittering pings and pops that remind me of Youth Lagoon's keyboard behaviour but it's all a little more slow, a little more sluggish than Trevor Powers, boy wonder. Incidentally, we'd have to be due for a new Youth Lagoon track soon right? Probzzzzz. Water Graves are a little more candid about their next release and I can say with exactitude that their EP will be released sometime "early this year". These two pieces are sufficiently lovely in the meantime. Download both tracks via Triple J Unearthed
I'd do that whole "There's so much good music coming out of Perth right now!1!!" bit but that'd be stupid. I never understand it when people make a point of saying that a particular major city is producing good music at the moment. Three great bands doesn't constitute a cultural renaissance and conversely, it doesn't surprise me when a city of near two million people produces a series of great bands. This isn't about Perth in particular, just all cities.
Cash and prizes to the first home-viewer who links me to an example of my hypocrisy.