Reunited – Teardrum [EP]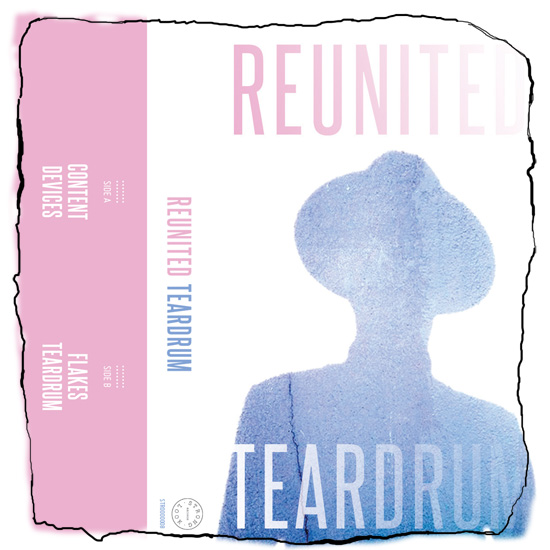 Call it a premiere if you want but I'd rather just call this a case of a fella just happening to be first to post about a ripping great song and now my good fortune is yours. You get the privilege of listening to this before the rest of the commoners over at Big Jack's Music Blog Emporium whose scattershot approach to music curation besmirches our fair internet daily. Together we make a beeline to this one particular song from Reunited's debut Teardrum EP called 'Devices' which caught my ears by virtue of those super warm console tones. They remind me of a particular song from the Final Fantasy X OST (Besaid Island I think?) and a minimalist take on Animal Collective's Merriweather Post Pavilion. 'Devices' stands out amongst the EP's four tracks in that the vocals are treated a little differently. They have less of the drone that guides the other three songs into a trance over their minimum five minute durations and it lends itself to a more exuberant listen, particularly as the songs break down into those gorgeous post-chorus instrumental sections (see again Final Fantasy X).
Reunited is the performative moniker of Melbourne's Patrick McCabe who cut his teeth across a miscellany of Brisbane guitar bands through the late 90s and early 2000s. He's taken a new tack with this project enlisting good friend and Sydneysider Chris Yates and between the two of them they've drawn out elements inspired by artists like New Order or Arthur Russell or even Blood Orange, artists who shattered the dichotomy of live and programmed. The EP is out through Sydney based Strong Look Records which is one of the flowers blooming over the grave of glorious former music blog Polaroids of Androids.