Dick Diver – New Name Blues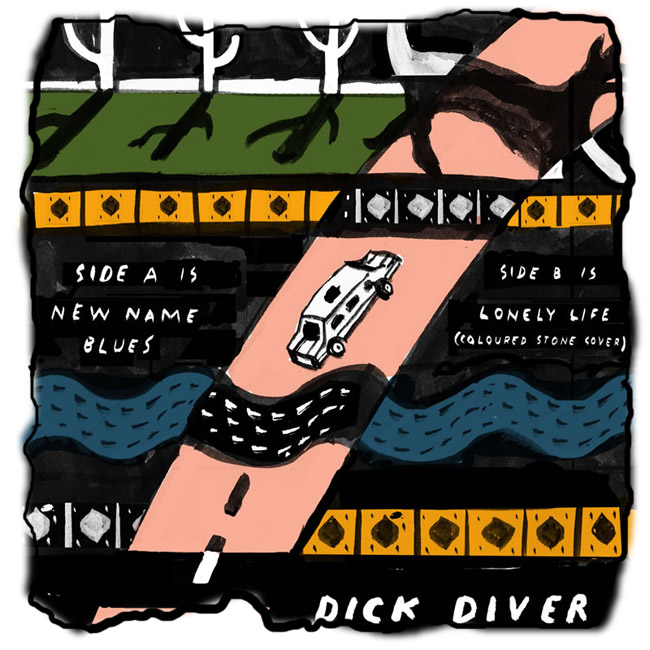 Ever since the onslaught of media attention following 2013′s 'Calendar Days', Dick Diver could have been working with major label producers to birth the perfect amalgam of dolewave and catchy synthpop to break into the Australian mainstream. It's a story that has played out countless times throughout rock history. Thankfully though, the streak of restless rebellion is strong in this Melbourne band, and instead of the above scenario, we are gifted a surprising lo-fi vinyl release with refreshing political clout.
'New Name Blues' is an upbeat lament, a sad song in a major key. It's a drawling account of the current state of things suspended under a delicate piano line. It's tongue in cheek but it comes from a place of truth and sadness. 'Dreamtime is done. Howard, Kochie and Bolt? They won.' Dick Diver lyricise what even a cursory internet search into Indigenous health statistics in this country will confirm (and leave you with a big empty feeling in your stomach).
As if words weren't enough, the whole thing ascends about midway through the track to a mournful passage of call and response between wandering slide guitar and a distant saxaphone. The reverb grows like an overwhelming wave, before it fades out and falls apart in a lazy malaise.