Gung Ho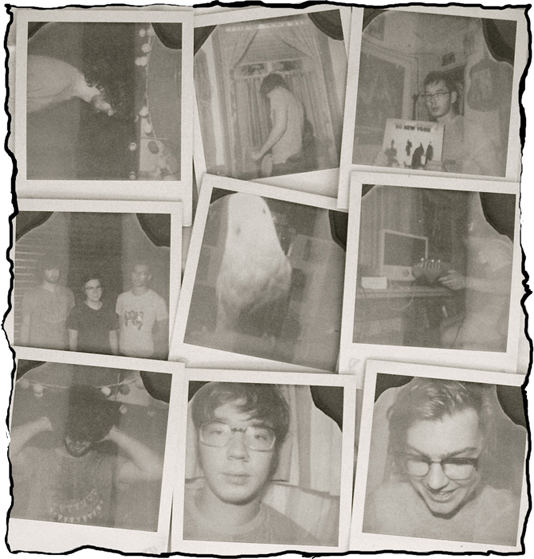 A few weeks back, Channel V sent me to BIGSOUND to write about my emotions. We saw Gung Ho play at Black Bear Lodge on the Tuesday night before the official BIGSOUND had actually commenced and while I don't want to go too deep into this I think they were the victim of bad mix and a surly crowd. There was a sizeable gap between performer and patron and the three piece looked small and alone in what wasn't even a large venue to start with. The set sounded more like a sloppy I Heart Hiroshima where I expected to hear the crafty vocal melds that are present on their recordings. As I said, it might have just been a dud night for them.
Gung Ho – 'Twin Rays'
Audio clip: Adobe Flash Player (version 9 or above) is required to play this audio clip. Download the latest version here. You also need to have JavaScript enabled in your browser.
The two most recent singles the Brisbane three piece have made available are far less tense than their live set was and the perfect cure for a case of the Mondays. I don't know if there's an EP/record on the way but the group would be remiss not to take advantage of the musical vulnerability created by raised temperatures and lowered windows, the appropriate physical setting to their slacker/surf rock.
Gung Ho – 'Side By Side'
Audio clip: Adobe Flash Player (version 9 or above) is required to play this audio clip. Download the latest version here. You also need to have JavaScript enabled in your browser.
I usually try to steer clear of the overblogged Triple J favourites but a tune's a tune, you know? So on that note, here is a bonus track from Jesse Davidson of Adelaide, Unearthed High finalist and future Matt Corby.
Jesse Davidson – 'Flaws'
Audio clip: Adobe Flash Player (version 9 or above) is required to play this audio clip. Download the latest version here. You also need to have JavaScript enabled in your browser.
Related Posts
No related posts.